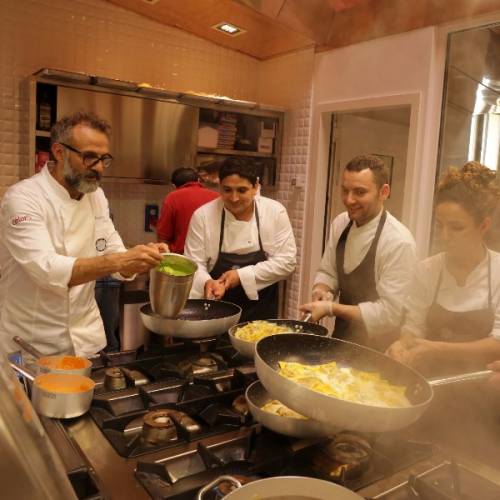 Due to unforeseen circumstances the Theatre of Life screening has been replaced with Bugs, a documentary on the growing popularity of edible insects.
The story of the Refettorio Ambrosiano, an extraordinary soup kitchen conceived by renowned chef Massimo Bottura during the Milan 2015 World Fair. Massimo invited 60 of the world's best chefs to join him to cook for refugees and the homeless of Milan. All meals were made from the food wasted at the Expo.
A visual delight, this film will feed your spirit as well as your appetite.
Canada | 2016 | 94 min | Italian, English | Peter Svatek
Presented by Doc Edge
Last updated:
12 June 2019