Contrary to popular belief, a healthy lunch doesn't necessarily mean a home-made lunch. Being healthy has never been easier especially as we invite the warmer months along with the fresh in-season produce. Although salads and wraps are a staple, here are a couple of healthy lunch picks that will make your lunch break the highlight of your day – if it isn't already.
Raw Power Café
10 Vulcan Lane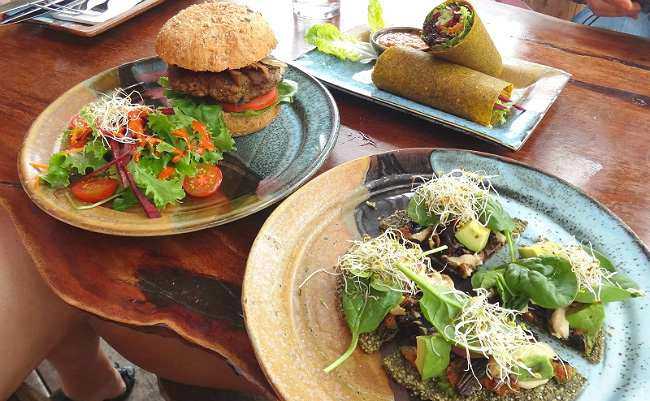 Tofu Burger $16.50 – Grilled tofu, mushrooms, onion, tomatoes, avacado, cucumber, home-made hummus and green salad on focaccia bread.
Perfect for dine in or takeaway, Raw Power Café is the hub for everything vegetarian, vegan and gluten free.
Misters
12 Wyndham Street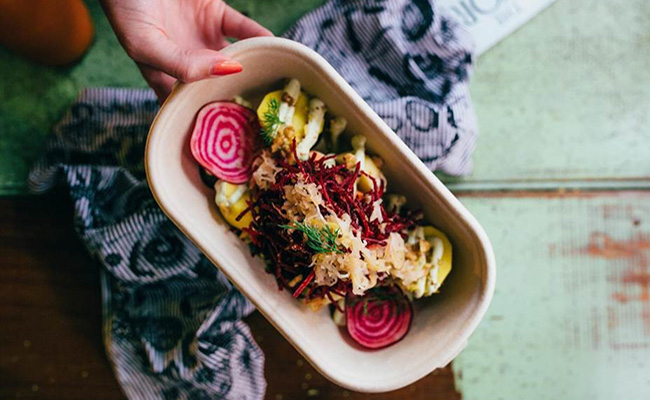 Danish bowl $15.90 – Petit potato, 'creamy' cheese, cranberry jam, smoked beetroot, Sauerkraut, leafy greens, crispy kale, walnut
Misters offers an array of cuisines which will make your lunch break something to look forward to. Perfect for a takeaway meal, Misters has an online ordering service so you can pre-plan your meal the night before.
Scarecrow
33 Victoria Street East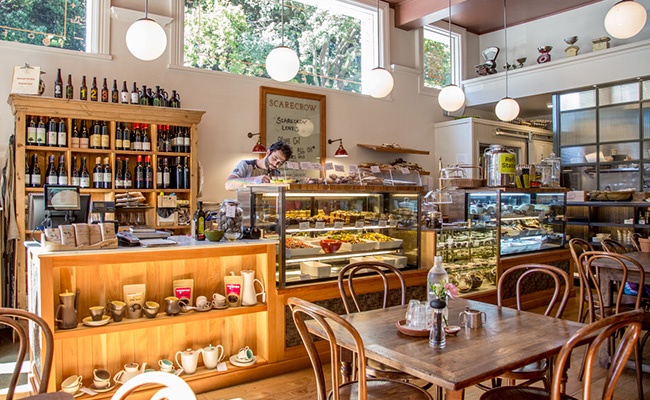 Shakshuka $16 - eggs baked in spicy tomato sauce, toasted sourdough
Serving up the best seasonal ingredients for its Mediterranean flavours, Scarecrow is known for its relaxing dining oasis in the heart of the city.
Mentatz Japanese
28 Lorne Street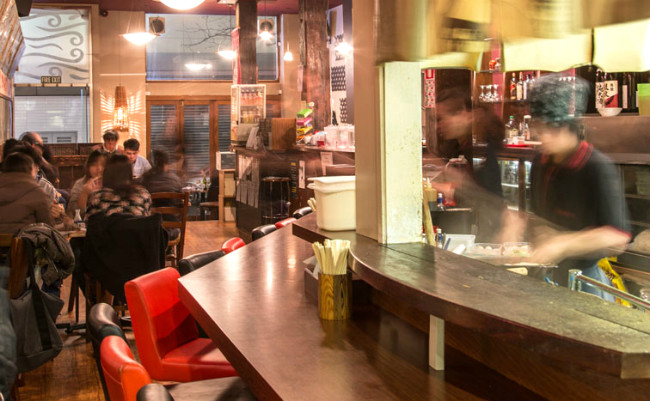 Seafood Ramen $13 - traditional Japanese noodle soup served with shrimp, squid and mussel.
Cosy, authentic and flavoursome, Mentatz serves up Japanese cuisine the way it should be – healthy, delicious and satisfying.
Ima Cuisine
53 Fort Street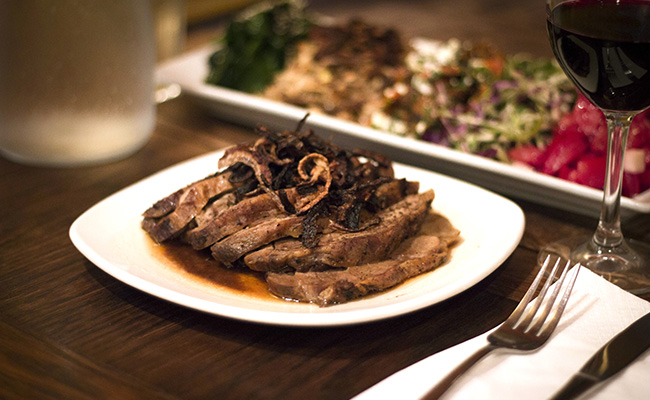 Middle Eastern Platter for two $49.50 – Grilled lamb & chicken, falafel, lamb kibbeh, hummus, salads, pickles, olives & labaneh with pita
We couldn't think of a more perfect meal for you and your co-worker than at Ima cuisine. This middle eastern gem, is great for a sit down meal, while you are surrounded by a spacious and comfy interior.
Hello Mister
5b Hardinge Street, Victoria Street West or 29A Customs Street West, AMP Building​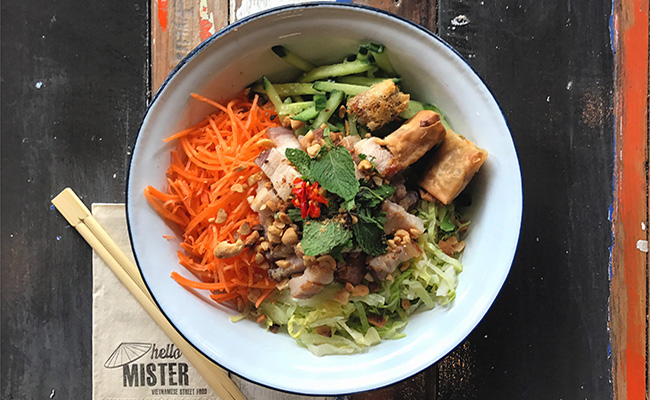 Uncle and Aunty Bun $13.00 /$8.50 – Vermicelli Noodle Salad with an option of lemon grass chicken, grilled pork, crispy pork, lemon grass beef, crispy chicken and tofu, served with lettuce, carrots, cucumber, mint, mini spring rolls, coconut cream, nuoc mam sauce and fresh chilli (optional)
Great for both sit downs and takeaways, the modern Vietnamese café promises the freshest ingredients, great service and a satisfying meal that will keep you coming back time and time again. 
Last updated:
01 July 2019