Lively and laced with warm ambience, Vivace stands as one of Auckland's most loved Mediterranean restaurants. Serving an array of delicious and fresh tapas, that go perfectly with a glass of wine from the bar, Vivace is inviting for all breakfast, lunch and dinner plans.
After spending more than 20 years on High Street, this award winning restaurant has recently relocated to Fort Street, bringing along its friendly service and rustic menu. We spoke to Mandy, owner of Vivace about the big move and everything you need to know about its new features.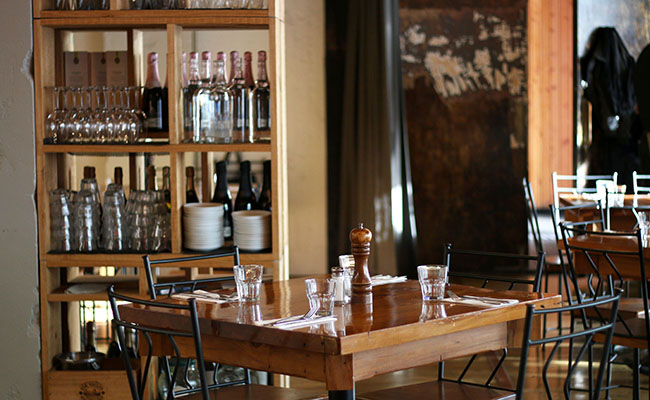 What's the Vivace story in 50 words or less?
Vivace is in its 26th year. This is our third move over that time. We have always been based upstairs in High St. Our aim has been to offer warm, seasonal, rustic food from around the Mediterranean in a friendly casual environment and to have a diverse wine list often featuring smaller boutique wines.
What attracted you to make the move to Fort St?
The climate in Auckland has changed considerably over the last few years and we felt the need to look for somewhere a little more summery than our upstairs location. Fort Street has already made the change to a shared space street - something that could be on the cards for High St. The proximity to public transport and the waterfront was also a drawcard for us.
What are you most looking forward to with the move to Fort St?
Seeing our customers being able to sit outside and dine in the sun at street level watching the world walk by.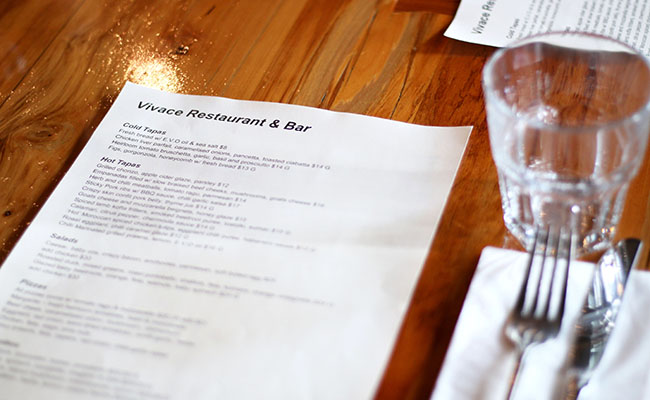 Along with the move to Fort St are there any other changes to Vivace we should know about?
We are now opening from 8am for coffee and a small breakfast menu and our kitchen will now open for a full menu all day from 11.30am
Has the clientele changed over the years, can you describe your typical customer?
We have been incredibly lucky to have a really loyal customer base - many of whom come weekly if not several times a week. They are a diverse bunch from corporates working and living nearby to former customers who have retired out of Auckland who still return to the city monthly to get haircuts from favourite places and then to get their Vivace "fix"
Are there any new interior features?
We have been lucky enough to find a gorgeous space - although it is considerably smaller which was a trade off for being at street level. Much of the Vivace furniture made its way here and seems to fit in well. We love our new "laneway" coffee and wine bar and our kitchen is even more open than before.
Last updated:
26 June 2019