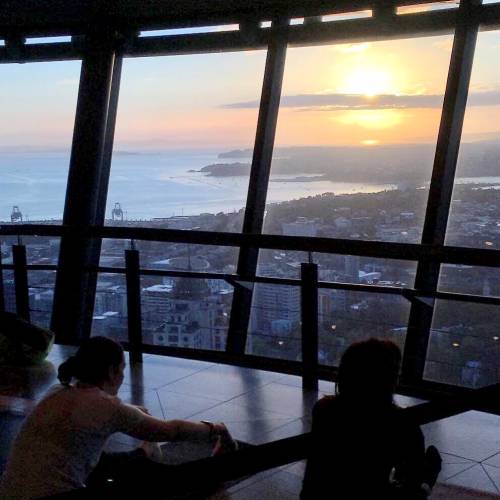 Enjoy a true unique YOGA experience with breath-taking views at 186 meters above Auckland city. Become more present and aware in your everyday life, through a YOGA journey in the clouds.
The Sky Tower is proud to present yoga sessions, held twice monthly, on the Main Observation Deck of New Zealand's most iconic building. Relax and take in the 360 degree views of Auckland and its surrounding beauy.
Sunrise looks more spectacular from the edge of your yoga mat, 186 metres in the sky.
Session from 7am to 8am (arrival available from 6.45am)
Last updated:
17 June 2019