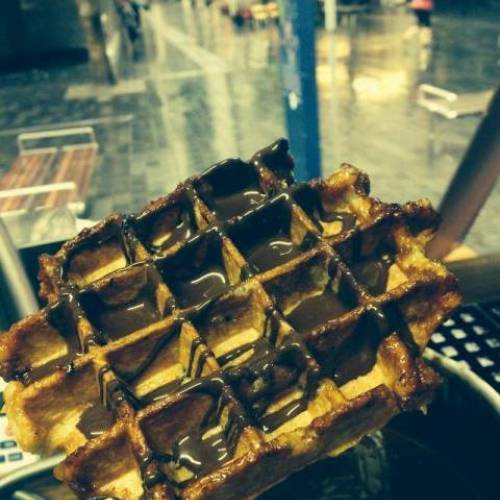 This is now closed.
Waffles. Chocolate. Coffee. All done very very well. 
We can't rave enough about this little red food stall on Elliott Street. These tasty treats are a great way to start the day, an easy choice for morning tea, a fantastic end of lunch dessert or the perfect pick me up after work - basically, we'd like to be neck deep in these waffles all day every day.
What makes them stand out is the variety of waffles available here - our top pick is the Liège waffle. These are made from Brioche batter for a unique, soft-but-crunchy texture and are sweetened with caramelised Belgian pearl sugar...tell us you're not salivating right now. We recommend also trying some of Waffle Supreme's savoury offerings such as their breakfast themed waffle which is topped with crispy bacon and a fried egg. 
Waffle Supreme is open seven days a week so you never have to go without your waffle fix of the day! 
Last updated:
24 June 2019