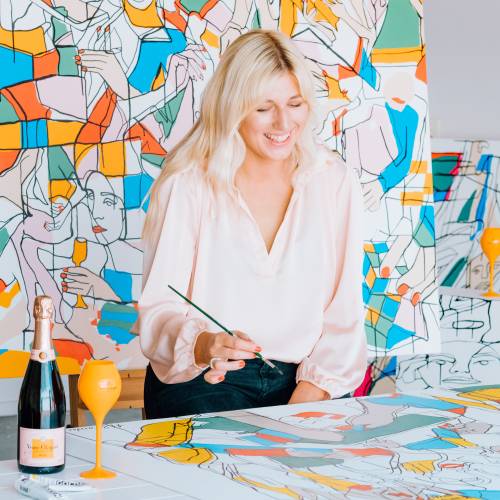 This year Veuve Clicquot will again be hosting the Veuve Clicquot Marquee at the Land Rover NZ Polo Open Event on Saturday 23rd February. Ahead of this, to open up a bit of the Marquee experience to the public, Veuve Clicquot will be hosting the Veuve Clicquot Colourama Series; a series of events in the lead up to and directly following the Polo for consumers to get a taste of the creativity and innovation of the brand.
 
Veuve Clicquot has partnered with up and coming artist, Holly Schroder to host the Colourama Series; playing on the trend of art and wine classes, with a more elevated experience with Veuve Clicquot champagne. 
 
The Veuve Clicquot Colourama Series is three masterful art and champagne classes, where guests will learn the intricacies of Holly's style of painting while enjoying Veuve Clicquot with their friends. Held throughout February in the lead up to the NZ Polo Open, the Colourama Series will teach consumers to paint on canvas resulting in their own masterpiece focusing on the Colourama Garden theme of the Polo and utilising the Clicquot Colourama colour palette.
Last updated:
12 June 2019