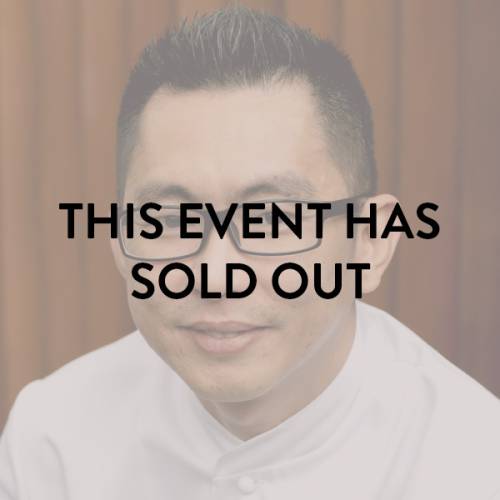 Renowned Kiwi chef Nic Watt of MASU and Huami Executive Chef Jeff Tan who has had an esteemed career at some of the finest restaurants in Asia and the Middle East collaborate to present a five-course degustation.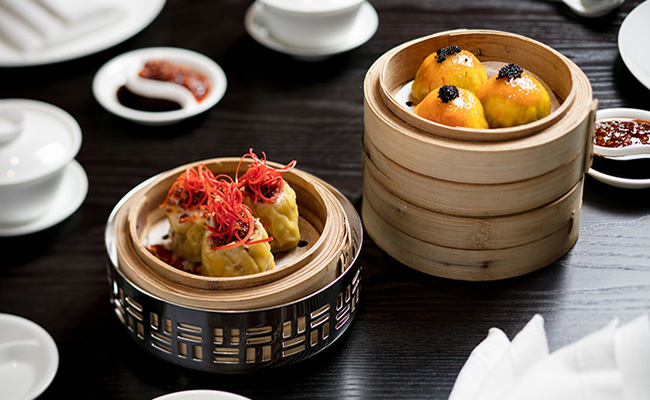 This dinner will bring together cuisine from the regions of Canton, Sichuan, Huaiyang and Beijing – including duck courses from an authentic wood-fired duck oven, a New Zealand first. Enjoy the ambience and culinary theatre from the latest restaurant to hit the award-winning Federal Street precinct.
The wood-fired duck oven is a unique feature of Huami. Currently, it is the first restaurant in New Zealand to have a commercial wood-fired duck oven of this size.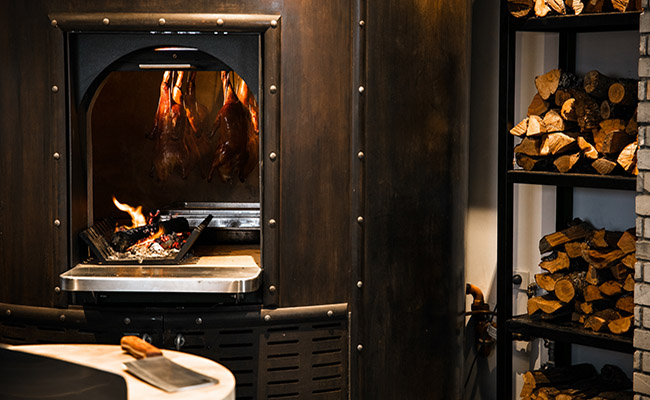 The wood used in the oven provides unique fruit flavours to the cooked duck. Each duck cooks for 45 minutes in the oven. The fire is heated with a hard wood that's long and hot burning such as Kanuka - white tea tree, similar to Manuka. To provide flavour, any type of fruit orchard wood can be added to the end of the cooking, such as plum, apple or feijoa.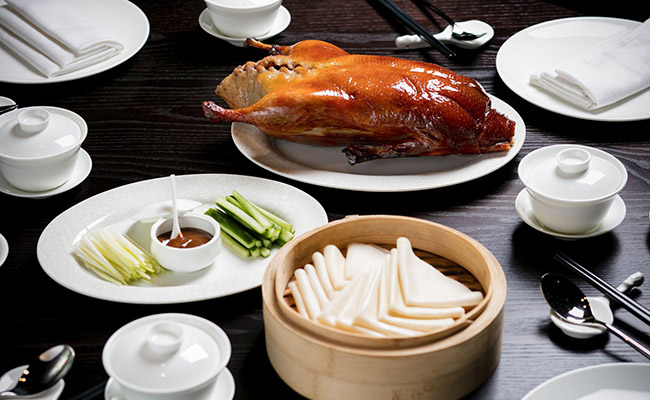 MENU
Appetizer Platter
Roasted Peking Duck Roll, Pancake, Condiment (N)
Crispy Octopus, Plum Garlic Sauce
Deep-Fried Soft Shell Crab, Oatmeal, Crispy Egg Yolk
Soup
Superior Broth King Dumpling
Served After Soup Chinese Plum Sorbet (V)
Main Course
Sichuan-Style Wok-Fried Fresh Crayfish (S)
Stir Fried Chicken Breast, Cantonese Sweet Vinegar (N)
Pan-Fried NZ Ocean Beef, Black Pepper Sauce (S)
Wok-Fried NZ Lamb Loin, Fermented Bean paste
Garlic King Crab Egg White Fried Rice, Vegetable
Dessert
​Passionfruit Mousse Cake, Milk Chocolate (V)
(N) contains nuts (S) spicy dish (V) vegetarian option
Special thanks to our partners: Negociants NZ, Vintners and S.Pellegrino & Acqua Panna.
Please note that the menu may change due to produce availabilitiy
Unfortunately, due to the nature of the event no dietary requirements can be catered for.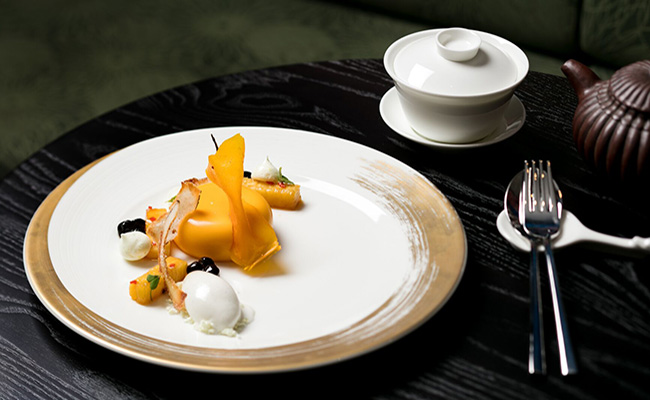 Last updated:
12 June 2019