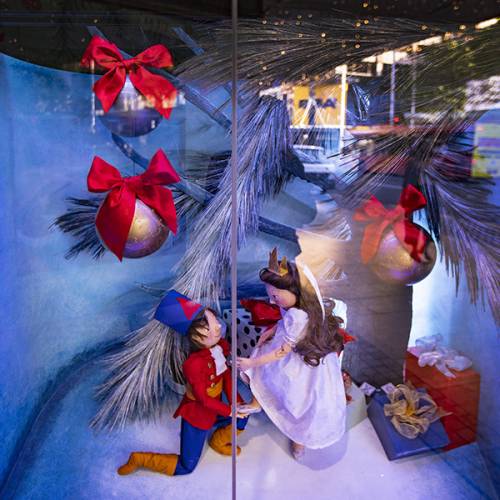 The central city is all dressed up for Christmas. Get into the Christmas spirit with our favourite places to see decorations around Auckland. From beautiful lights and baubles, to giant presents, and Santa himself, see where you can discover some Christmas magic in the city this year. 
1. Santa on Queen Street
See this Christmas icon atop the Farmers building on the corner of Queen Street and Victoria Street East.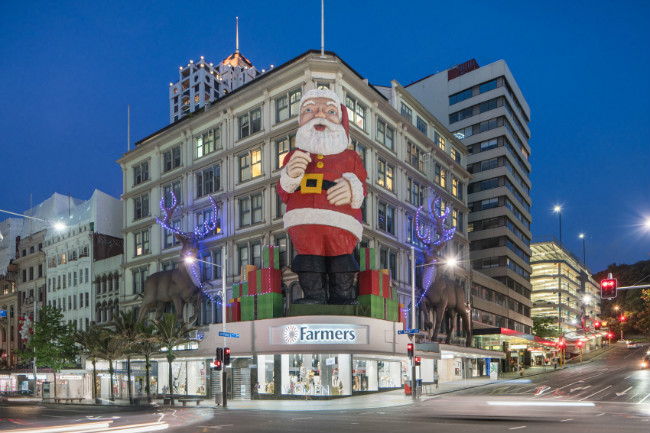 Santa, the corner of Victoria Street and Queen Street
2. Doves and Globes on Vulcan Lane
Sit outside at one of the great Vulcan Lane bars and eateries and enjoy the gorgeous dove and globe installation as the colours change.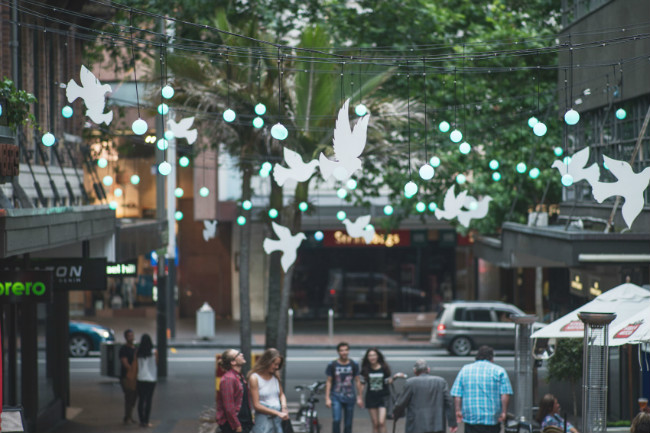 Vulcan Lane light globes and doves
3. Elliott Street Angels 
Look up as you're wandering Elliott Street and see the strings of Christmas angels between the beautiful trees which line the shared space.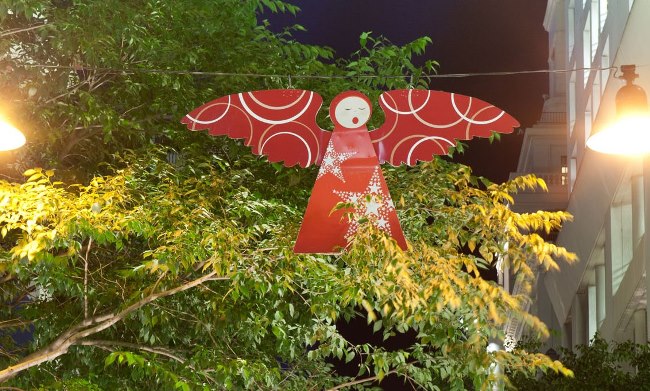 Angels on Elliott Street
4. Baubles and Presents
You'll find giant baubles and the Resene Christmas presents on corners and down laneways all around Auckland's central city this year. Keep your eye out as you're walking through.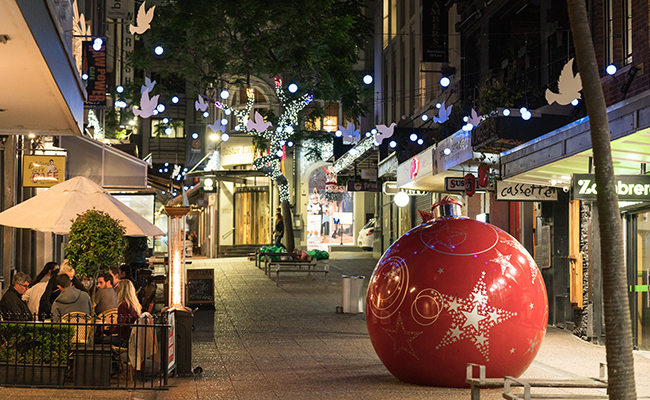 Christmas bauble decorating Vulcan Lane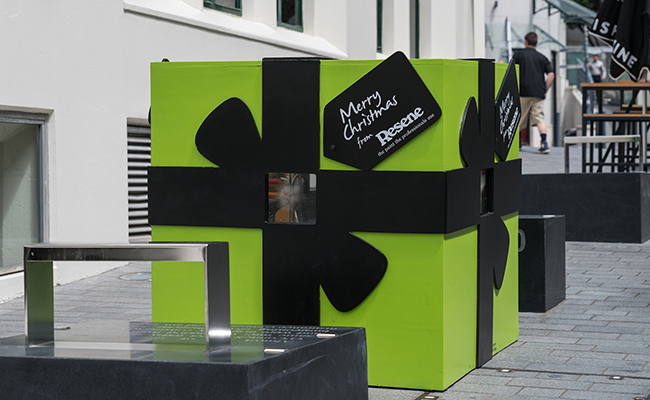 Resene's giant presents with mystery magical scenes inside are scattered around the city
5. Smith & Caughey's Window Display
Each year, Smith and Caughey's intricate window displays are unveiled in mid-November. This year, the storybook theme is The Nutcracker and features a beautiful tableaux of incredible handmade puppets.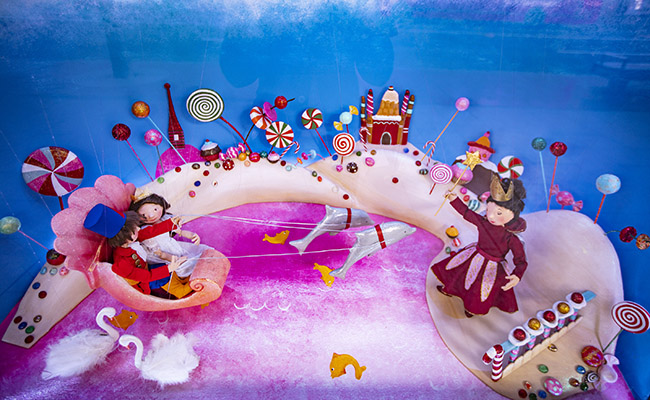 A scene from Smith & Caughey's on Queen Street 
6. Illuminated Christmas Sculptures - Thanks to Auckland Council
New this year three illuminated Christmas scultures at 4.4m tall created by Angus Muir Design with support by Auckland Council. Find a tree in O'Connell Street and upper Khartoum Place and a star towering above Freyberg Place.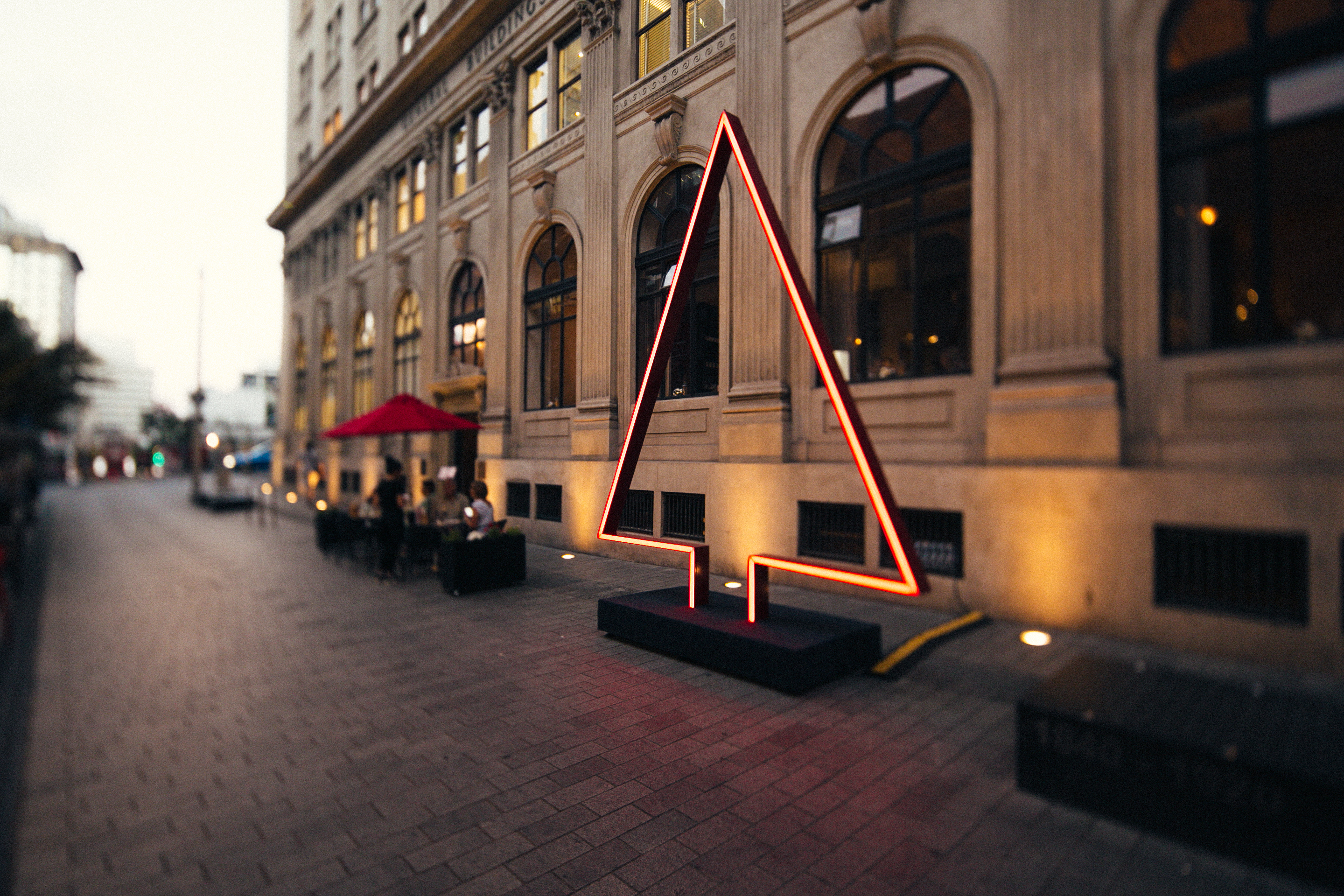 Enjoy a magical Christmas in the heart of the city.
Last updated:
01 July 2019