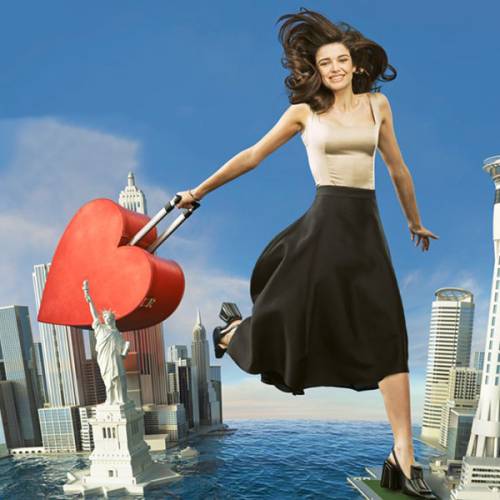 This October, a one-of-a-kind live stage show, created by a global production team of uncompromising talent will launch in the city.
Produced in New Zealand, the $8Million budget, musical comedy, City of 100 Lovers, has been created for locals and tourists alike.
The show simultaneously takes viewers through an entertaining love story while showcasing the places, culture and way of life, which attracts millions of tourists to Tamaki Makaurau every year.
A world-class collaboration, City of 100 Lovers brings together the best talent from New Zealand, Australia, China and the USA. The 158 strong team of cast, crew, design and production have created an 80-minute show, with more than 150 costumes, 16 musical numbers, including 11 original songs, that will be showcased across 6 shows a week, in the 700-seat SKYCITY Theatre for an initial 9 month season, with the vision of becoming a permanent show.
The original story concept created by bestselling New Zealand author, Justin Brown and developed by American Tony Award nominee, Peter Kellogg, brilliantly dissects NZ culture with the best of it on show.
With strong Māori themes which are woven into the music, dance, costume and storyline, much weight has been given to investing time and resource in ensuring that these elements are authentic whilst modernised for a contemporary theatre show.
An extremely technical show, with hundreds of split second cues with projections, music and lighting; every scene, song and moment has been tweaked and refined with the aim of making the 80-minute show an entertaining and engaging spectacle.
City of 100 Lovers is soon to become an iconic Auckland entertainment offering, by introducing a world class cultural and theatrical experience to the central city.
Last updated:
12 June 2019