Jason Books | 16 O'Connell St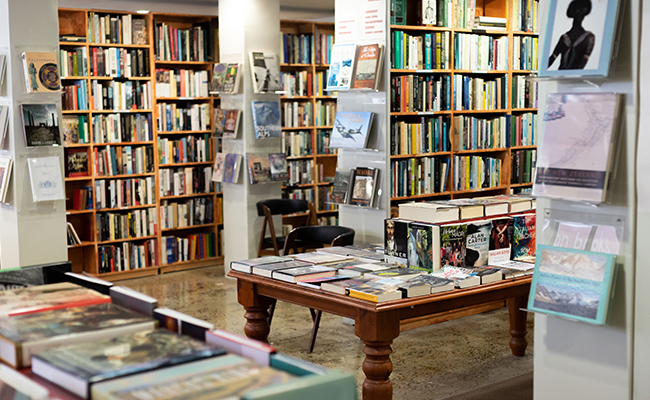 Jason's Books is one of Auckland city centre's best kept secrets. Hidden in plain sight, this second hand book store offers customers retreat from the busy streets and an entire other world to explore in its surprising expansive below-ground space. Open from 10am through to 5pm, an expedition to Jason's Books will be one you will want to set some time aside for as the search for a great book will likely result in finding many.
Snickel Lane | Between Fort Lane and Commerce St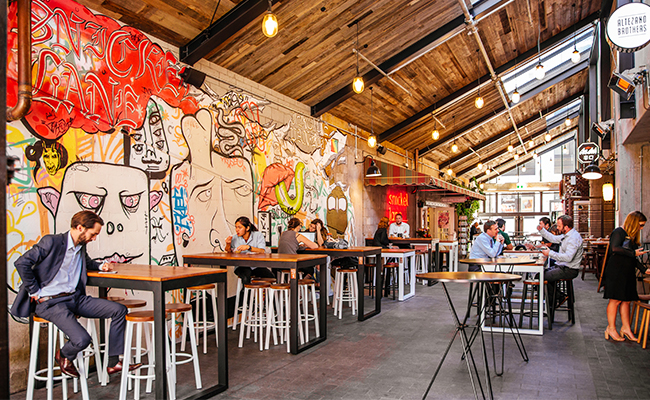 Inspired by the laneways of Melbourne and the Snickelways of York, Auckland city's very own Snickel Lane is tucked between Fort Lane and Commerce St – making it a convenient place to stop by if you are near Britomart, heading to Spark Arena, or close by on Queen St or High St. The design of this little lane embraces the character and history of the surrounding area, and the fit-out incorporates recycled materials like old butcher tiles handpicked from local demolition yards and recycled barn timber. The surrounding walls are adorned with vibrant art, which will be updated annually by students of the ELAM School of Fine Arts. Whether you are after a bite to eat on your lunch break, a post work drink, or a pre-show dinner, grab a table in the shared space and enjoy some quality food and drinks from any of the outlets. Click here to see what eateries and other gems you'll find at Snickel Lane. 
Sunflower Thai Cafe | 6/50 High St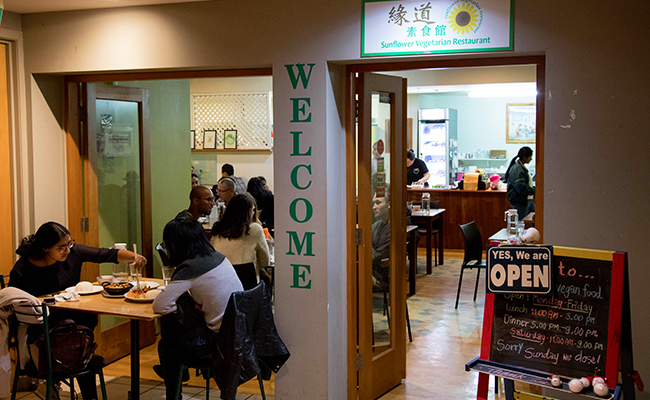 Set back from High Street this casual vegetarian, vegan Thai restaurant offers a cosy, calm dining experience for those less inclined to the usual meat options of restaurants in the vicinity. With a large menu consisting of speciality vegetarian noodle and rice dishes along with soups and appetizers, Sunflower Cafe can become your new 'usual Thai spot'.
Academy Cinema | 44 Lorne St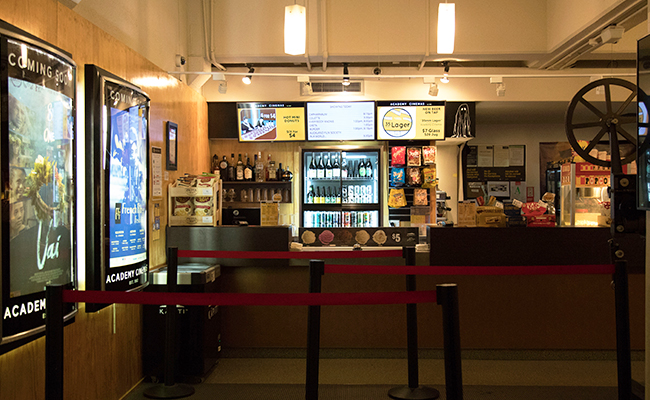 Academy Cinema is hidden away in the basement of the City Library on Lorne Street. It's the only cinema in Auckland centre that focuses on independent and art house films. On Wednesdays they offer $5 movies, and most often these are their regular new release films.
El Jay workroom | 8-12 Kingston St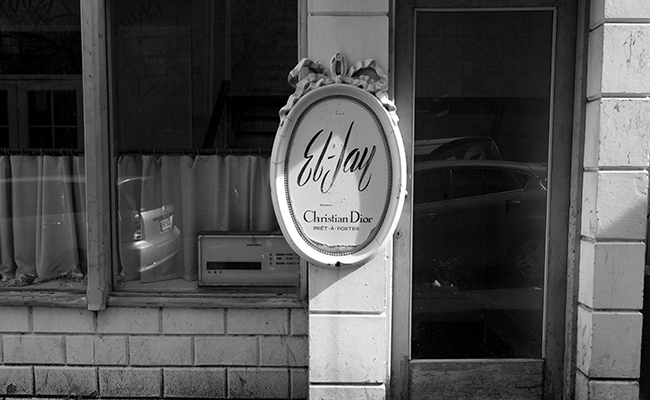 This once vibrant space now sits empty, though what exists now is a kind of unintentional time capsule that is permanently on display. El Jay Workroom used to be home to the only place in New Zealand allowed to make and sell Dior clothes under license from Dior. Located on Kingston St, the workroom which has been shut for many years contains many of the objects used daily by the fashion designers. Wiping back the dust from the window reveals roles of material and paperwork. This is space which fashion enthusiasts in the city must visit.
Wynyard piano | Daldy St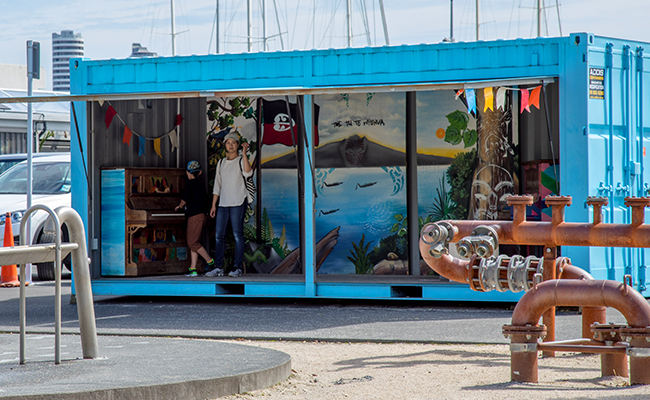 Located in a container in the Daldy Street Park, just across from the Auckland Fish Market lives two free to use acoustic pianos. Looked after by local piano tuner Kevin Bennett these pianos live an exciting life played by all kinds of talent and offer fun musical experiences for children and families alike.
Community Fridge and Garden | 25/31 Wellesley St W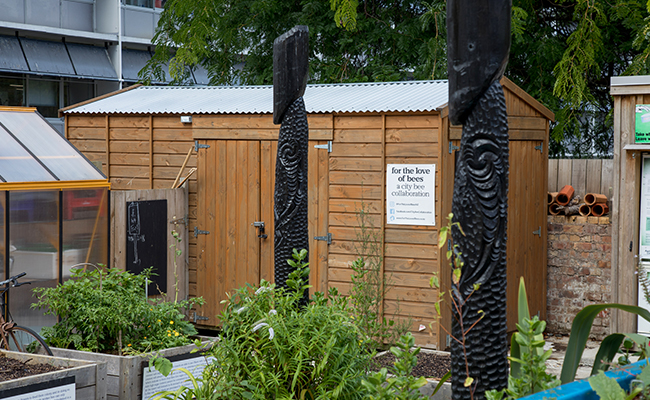 On the Queen Street side of Wellesley Street resides a great community initiative inviting the public to enjoy nature and what it has to offer through a shared garden space. Along with the garden space is a fridge in which anyone can drop off excess food to, and anyone can help themselves to what's available. This initiative intends to bring to light issues around food waste and hopes to help those in need of a bit of support.
Parked Up | Cnr Fanshawe & Halsey St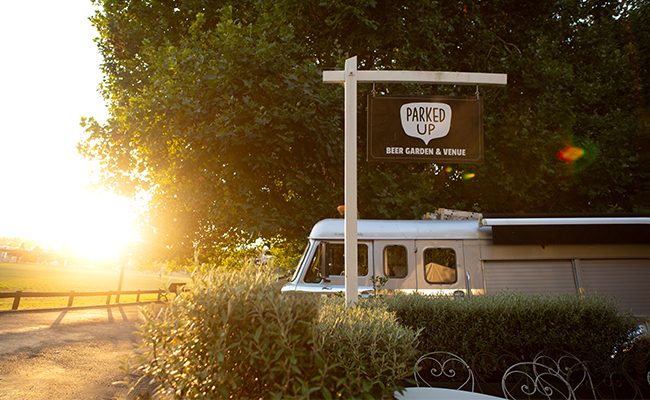 Located on the corner of Victoria Park, this quirky Beer Garden and Venue space offers guests an exciting open air bar experience. This diverse space offers a range of diverse events and activities including petanque in the beer garden and disc golf across victoria park. Somewhat off the beaten track, Parked Up is a great place for a Friday night drinks.
Last updated:
25 June 2019