Sipping on a deliciously crafted cocktail is always a sign of good times and what's better than kicking back with a delicious drink on a Saturday night in the city. 
 Whether you're a discerning cocktail connoisseur or more of a casual indulger, here are our top spots to enjoy an exceptional drink with the perfect atmosphere to match tonight. 
Coley & Punch 
This charming, old school whiskey and cocktail bar is perfectly positioned on Auckland's sparkling waterfront.
Our pick
Hometown Glory - Beefeater Pink Gin, Campari, coconut cardnon, lemon, grapefruit tonic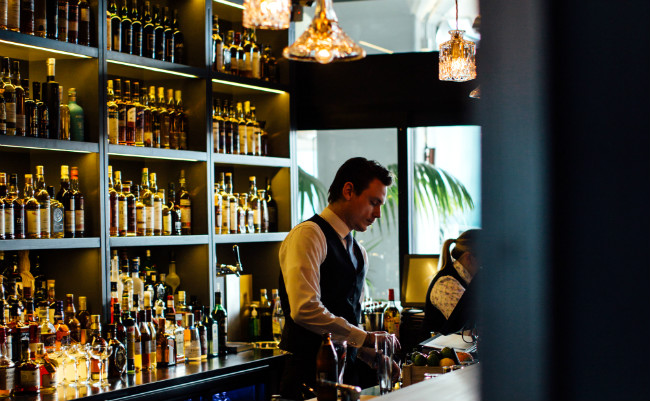 Talulah's tiny rooftop bar's fit-out features fantastic views across Auckland Harbour, colourful murals and epic tropical vibes, but the main gem here is the drinks menu. From tropical classics to coladas, swizzles, 'zombies' tiki pals and talulah originals, the list is full of tropical inspiration offering all-time favourites, modern international hits and some unique mixes from the the tiki bar's creators. 
Our pick 
Blackbeard's Ghost - Light rum, Demerara run, apricot brandy, falernum, lemon, orange, bitters.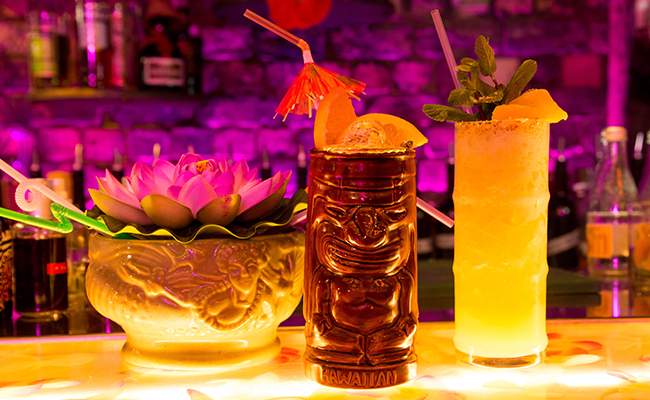 Xuxu
Xuxu is lauded for it's brilliant dumplings, and their exotic cocktail menu makes a visit to this hidden gem well worth your while. 
Our pick
Xuxu Martini - Chilli infused Tanqueray gin, lychee, pineapple, passionfruit, lime juice 
Spear Me - pairs nicely with XuXu's dumplings. Gin, ginger, Vietnamese mint, pear and clove.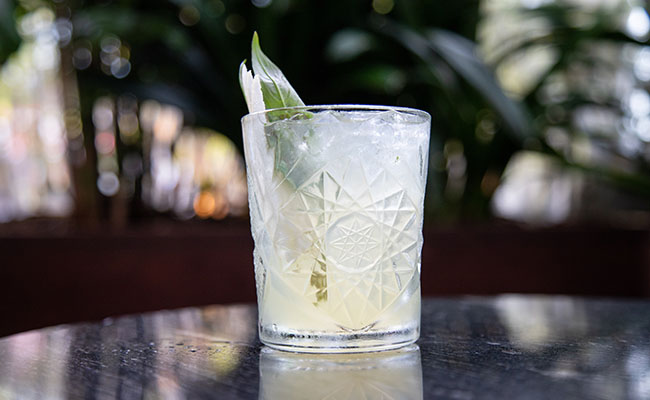 The warm, welcoming atmosphere at Xuxu
The Parasol & Swing Company is a cocktail bar with a stellar drinks menu and food offering designed by a top Auckland chef in the heart of the Viaduct (with you guessed it, some seriously stunning water views). What's cool about the cocktaill list here is that they can be prepared in single serves, or in bottles to share between 3 or 4 people. 
Our pick
Mayfair Seducation - Creamed caramel & cacao nib vodka, chocolate, aperitif wine, bitter elixir.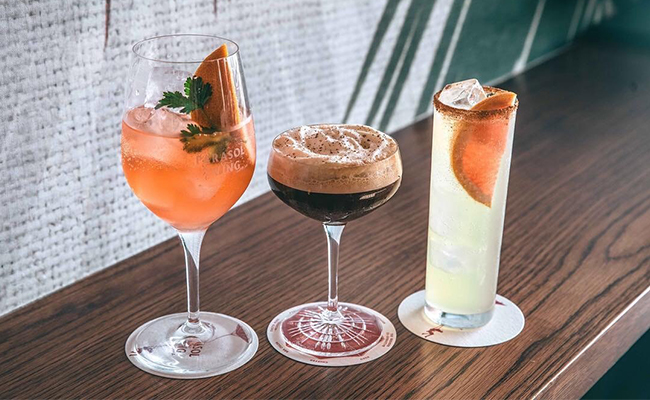 Enjoy the Sugar Club's new Native menu while taking in the breathtaking views of Auckland from 53 stories high. Members of the Sugar Club kitchen team have created their own personal take on a liquid portrayals of NZ, drawing on our unique elements and natural surroundings that inspired them, built upon with ingredients that have delicious wow factors and tell a story.
 
Our picks
Nau Mai Fix by Alex. Nau Mai Fix is a welcome to New Zealand. It derives from the first thing that Alex had to drink wheb she landed in New Zealand. Her Nana prepared soothing Kawakawa tea which relaxed and rejuvenated her after hours of travel. We wanted to recreate this experience so it could be enjoyed over and over. It features Seedlip Garden - Homestyle Lemonade - Kawakawa & Spearmint. 

KAMOTE by Maria. The Kamote tells a tale of family and tradition, we take on the idea of the childhood favourite "Halo-halo" and transform it into a unique pacific potion championing flavours like coconut & humble Kumara. It features Coconut Rum - Kumara coulis - Creole Bitters - Lemon.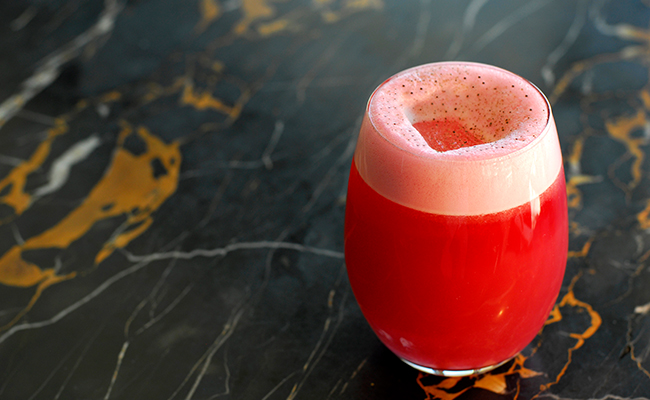 Ostro Bar & Brasserie
The view is exquisite and we find it's best enjoyed with a creative and well-thought out cocktail in hand. We love that Ostro create many of the ingredients that go into their mixes with seasonal produce dancing on your tastebuds with every sip. 
Our picks
Sweet Like Chocolate - Vermouth infused with white chocolate and chilli, creme de cacao, Grey Goose Vodka, cream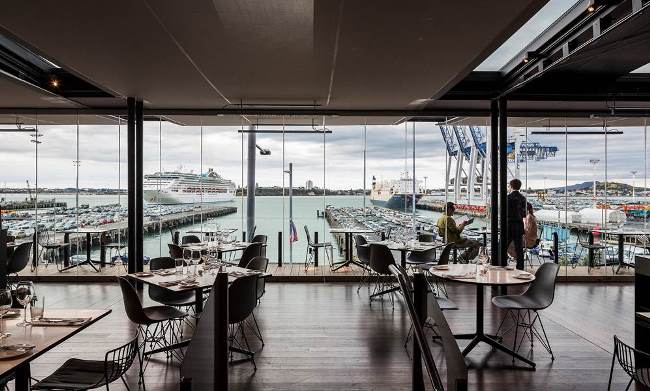 You'll be enjoying a room with a view at Ostro
Bellota
This is another gem from Peter Gordon (What can we say? We're fans), situated on the treasure trove for dining and drinks that is Federal Street. We relish our visits to Bellota for spicy Spanish flavours found in their simple but glorious tapas and lively cocktail list. 
Our picks
Night Out - Tequila, Chambord, lime, pineapple juice, activated charcoal vanilla syrup, egg white.
Enamorado 'In Love' - Gin Mare, elderflower liquer, hibiscus water, passionfruit, traspberry, rose petrals, vanilla candy floss.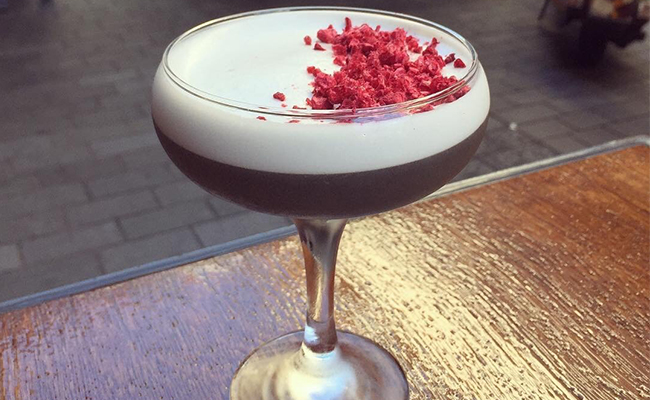 Cocktails at Bellota
Step back in time at Caretaker, a gorgeous cocktail bar, modelled off the classic cocktail lounges of New York, where their philosophy centres around designing drinks around your favourite flavours. After chatting with you about your preferences or what you're in the mood for, they'll whip you up a custom cocktail. Featuring dim, intimate lighting, leather seats and dark woods, Caretake is a must-visit for an authentic cocktail experience in the heart of the city.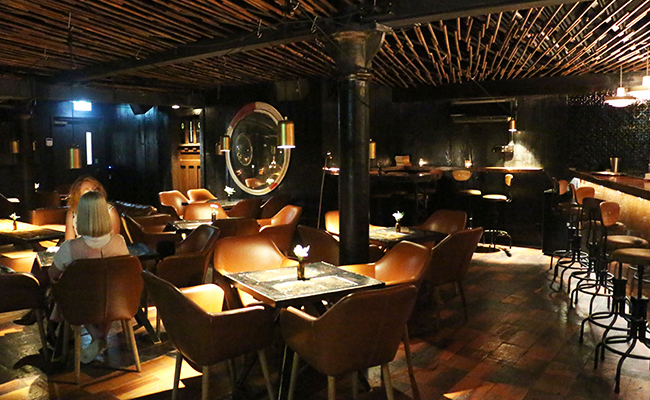 Last updated:
26 June 2019