Happy hour – the time of day you get to sit back and enjoy some brilliant drinks and snacks. We have done our research to bring you this list of the best happy hours in the city centre, so you can treat yourself at the end of a long workday.
Bellota, 91 Federal St, $8 Drinks and $6 Tapas | 4pm – 6pm, Tuesday – Saturday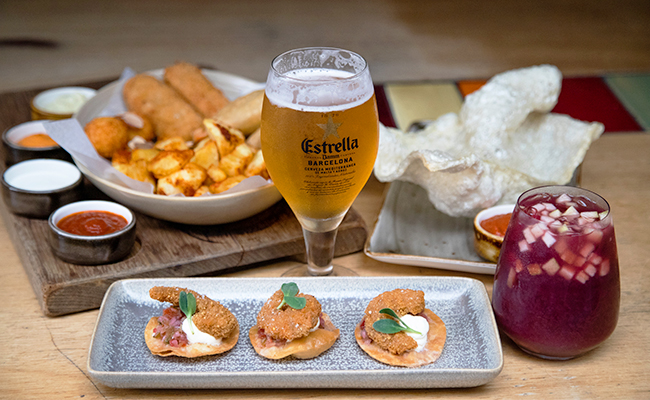 Bellota is one of Auckland premiere Spanish inspired restaurants. From 4pm to 6pm, Tuesday through till Saturday, experience just a taste of what they have to offer with their inexpensive drinks and Tapas deal starting from just $8 and $6. With a truly authentic Tapas offering and casually elegant interior setting Bellota knows how set the mood.
 O'Hagans Irish Pub, 103 Customs St W, $24.50 Pie and Pint | from 11am daily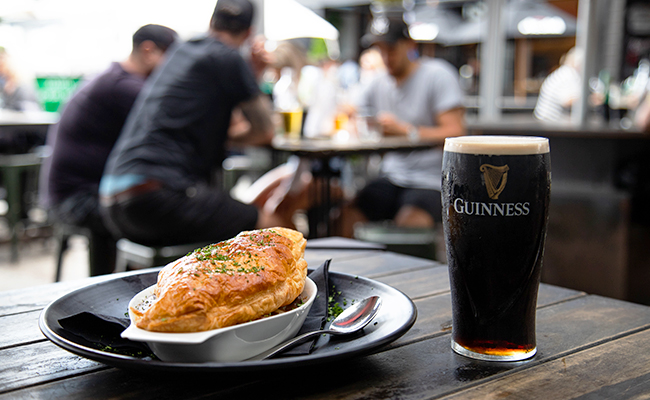 O'Hagans Irish Pub is a truly authentic Irish Pub. This might just be the only bar to offer up a Pie and Pint in the city. Situated in the heart of Auckland's bustling Viaduct Harbour this is deal not to be missed by traditional pie lovers. Essentially available all day, this deal can be enjoyed whenever the urge kicks in.
Huami Bar, 87 Federal St, $10 High Shelf Gin | 4-7pm daily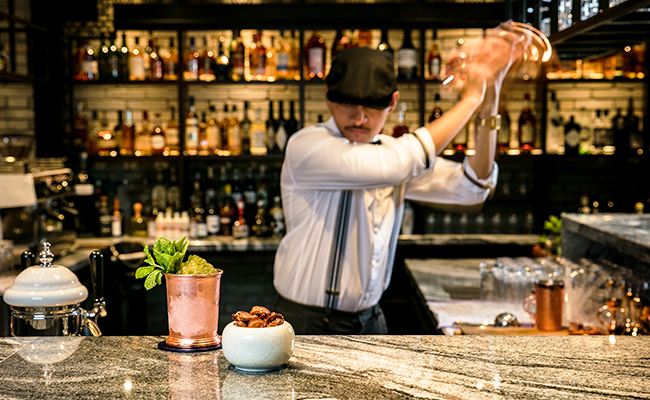 Huamai, located on Federal St is a Modern, casual fine dining Chinese restaurant. Here they focus on using fresh seasonal produce to create exciting dishes such as wood-fired Peking duck, handcrafted dim sum, braised New Zealand abalone and crayfish. Pop by daily between 4pm and 7pm and try out one of the High Shelf Gins to start you off. The Huami Bar offers an exclusive range of armagnac, cognac and whisky as well as a specially developed cocktail list.
The Kimchi Project, 20 Lorne Street, $7 house wine or beer, $9 kimchi fries | Daily, 4pm-6pm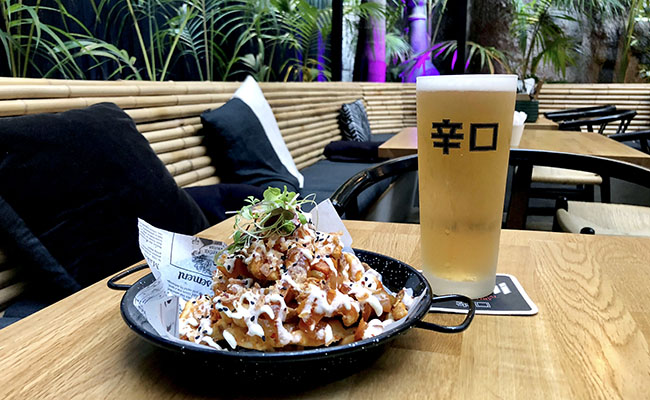 The Kimchi Project is a place that will make your post work dining experience a relaxing one. Sit in the beautiful (covered) garden courtyard and enjoy $7 house wine or beer whilst having a nibble on their must-try $9 kimchi fries.
Talulah, Britomart above The Chamberlain, $10 tropical cocktail | Tuesday-Saturday, 4pm-7pm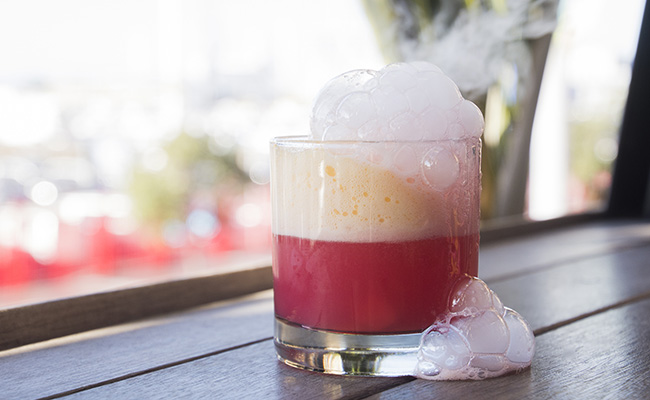 Visit Talulah during Tiki Time and you will score yourself a flavoursome tropical cocktail for just $10. The talented team at Talulah mix up a different cocktail for Tiki Time every day, so you know you will be able to try something new every visit. After sipping on your cocktail, head downstairs and try one of The Chamberlain's deep-fried pies.
The Bluestone Room, Durham Lane | Daily, 5pm-7pm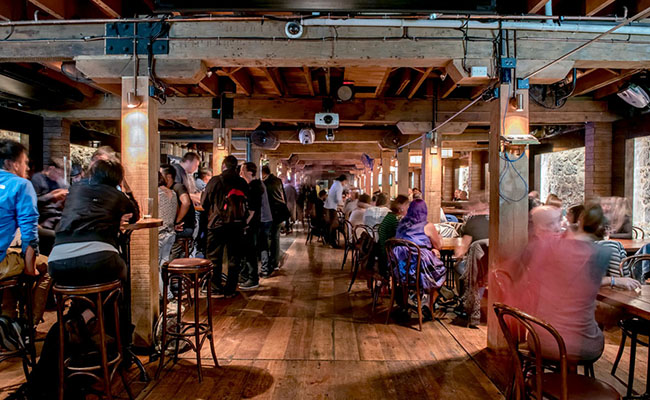 Nestled within the superbly restored heritage building in Auckland's Durham Lane, The Bluestone Room possesses its very own magical atmosphere, basking in its old-world charm. Escape work life with their extensive drinks list and enjoy some jalapeno poppers in this unique bar.
Everybody's, 7 Fort Lane, $5 house wine and beer | Daily, 5pm-7pm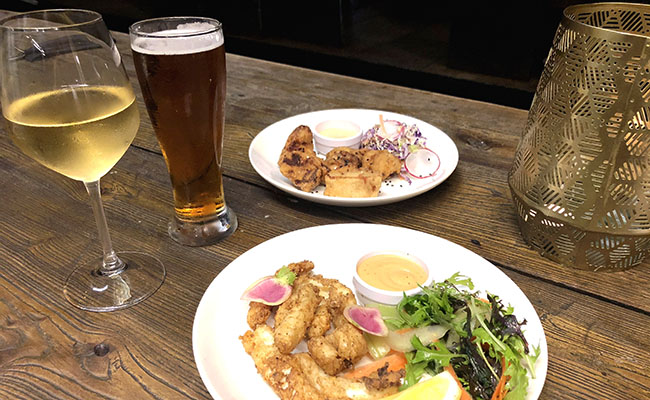 Everybody's is an ideal spot to meet up with people coming from different parts of town. Between 5pm and 7pm any day of the week, you and your friends can grab yourselves a house wine or beer for just $5. As you may be a little peckish, their new menu offers delicious spiced calamari, Tokyo fried chicken and other great sharing plates to devour.
Sweat Shop Brew Kitchen, 7 Sale St, Dollar Dogs, $10 Lunches and Hoppy Hours | Selected days and times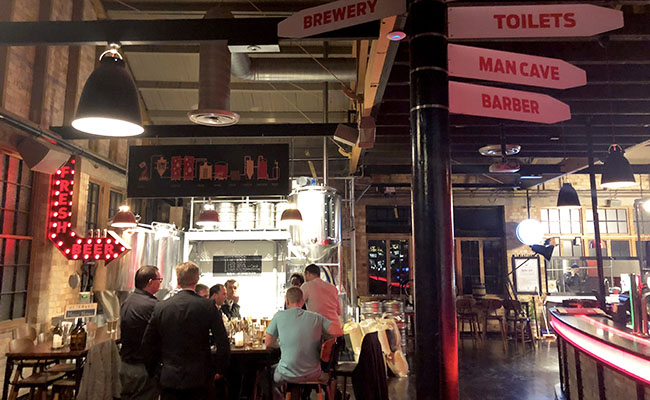 Who would turn down Sweat Shop's great atmosphere, awesome music, and their fantastic happy (or hoppy) hour deals? On Wednesdays, enjoy $1 hot dogs with every drinks purchase until 4pm, take advantage of their $8 Hoppy Hours every day from  4pm - 6pm, and head there for lunch for just $10 Sunday - Friday until 4pm for the chef's daily burger or salad. What a steal! 
Gusto at the Grand, 90 Federal St, Aperitivo Hour | 5:00pm – 7pm, daily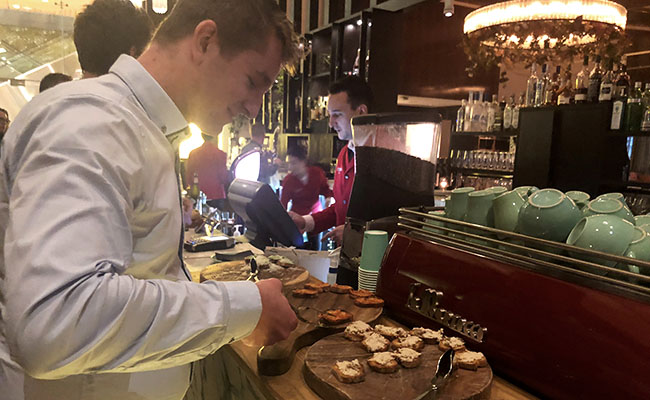 Gusto at the Grand is a rustic Italian inspired restaurant which offers a casual dining experience with fine dining quality food. Located at within The Grand, SKYCITY hotel at 90 Federal St, Aperitivo hour is a great way experience Gusto's for the first time. Get your friends together and visit during 'Aperitivo Hour' (5pm-7pm) where you can enjoy a complimentary bite from the bar with any drink purchased. The snacks available include tasty pizza, gooey risotto balls, olives and more.
Spitting Feathers, 16 Wyndham St,  $3 Heinekens and $5 house wines | Thursdays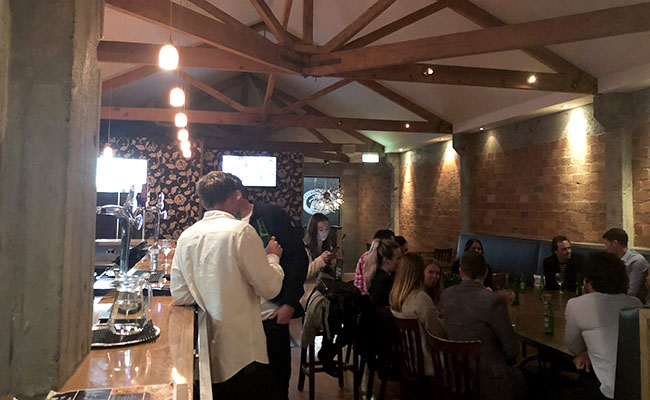 If you are after some post work banter and great service, head to Spitting Feathers. It's a great spot to visit any day, but on Thursdays, they offer $3 Heinekens and $5 house wines. With a French-trained chef, they also have some great pub grub on the menu to accompany your drinks.
Mexican Café, 67 Victoria St, $9 Margaritas | Daily, 5pm-7pm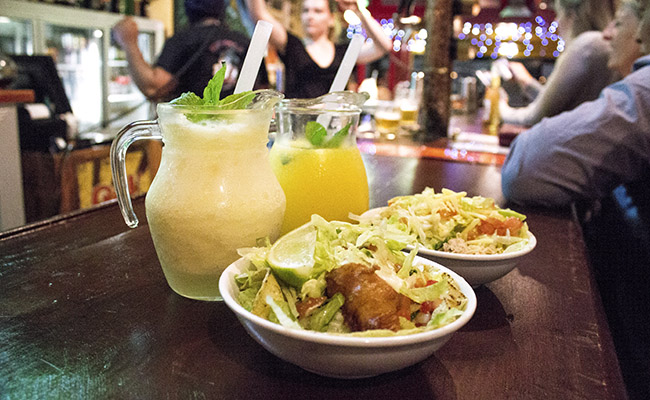 Say adios to that busy day at work as you make your way to The Mexican Cafe for some great daily deals. Grab yourself a table and sip on a $9 Margarita, as you enjoy some sharing plates that are no more than $8.50. If you are more of a taco kind of person, order yourself a taco from just $6.
R18. Host responsibility applies.
Last updated:
19 August 2019