Take advantage of the sunshine and make the most of the long summer nights with these suggestions for making the most of the season in the city centre...
A takeaway lunch from The Store enjoyed on Britomart's beanbags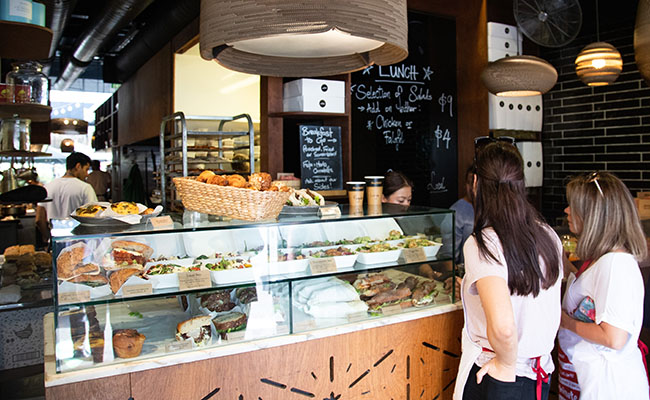 The Store's fresh seasonal meals are ideal for savouring in the sun. Sink into a beanbag for a well deserved relaxing lunch break.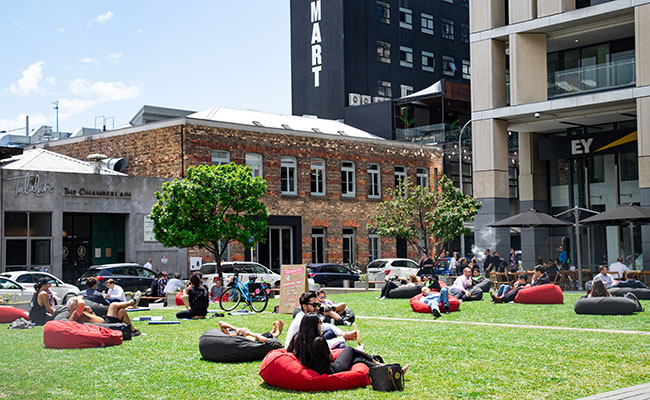 Catch up with friends over tropical drinks at The Good Luck Coconut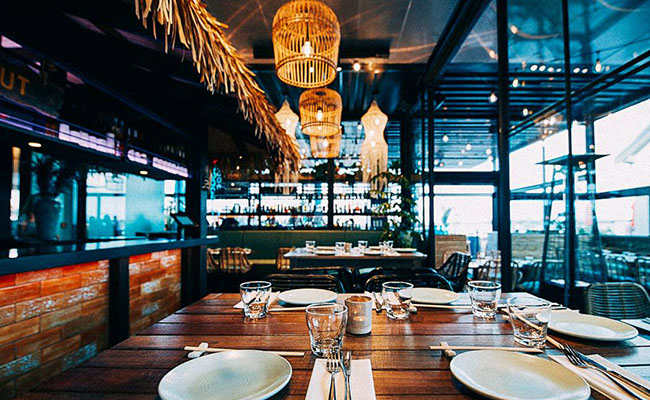 Escape to a little slice of paradise at this waterfront tiki bar. Choose from a range of crowd-pleasing cocktails or mocktails to fulfill your tropical desires.
A free yoga sunrise class at Queens Wharf followed by a delicious smoothie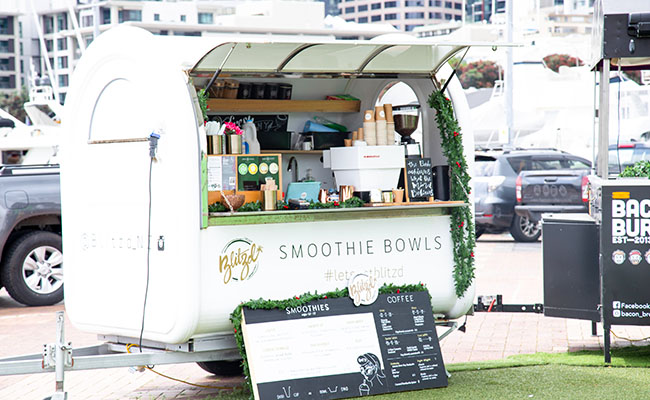 Start your morning off at the water's edge with a yoga sunrise class at Queens Wharf. Starting at 7am just behind The Cloud, enjoy catching some morning sunshine with a refreshing smoothie.
Brunch at Williams Eatery followed by a leisurely walk along the waterfront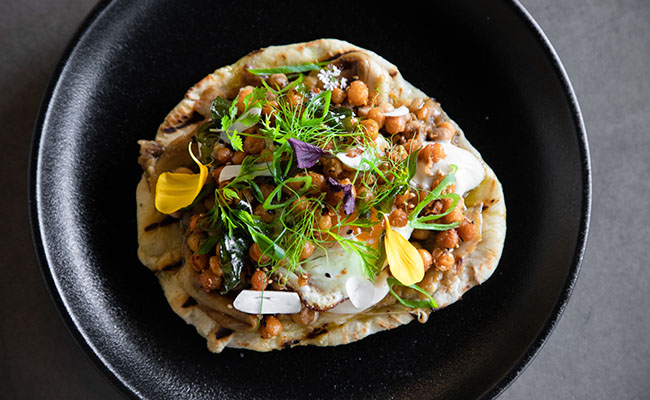 Dine the high quality, organic and free range dishes served at Williams Eatery. Extend the morning by taking a stroll in Heart of the City's own backyard.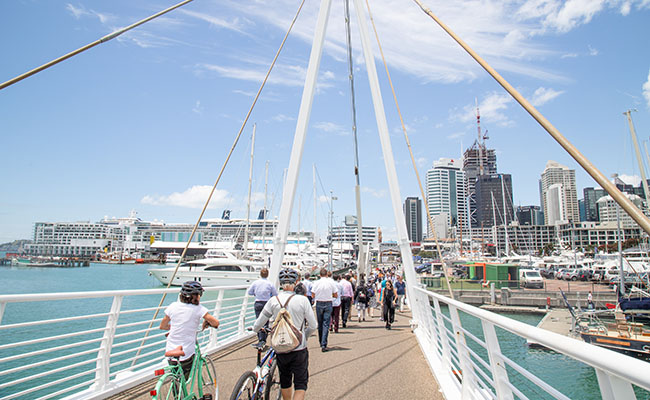 Drinks and mini golf at Holey Moley Golf Club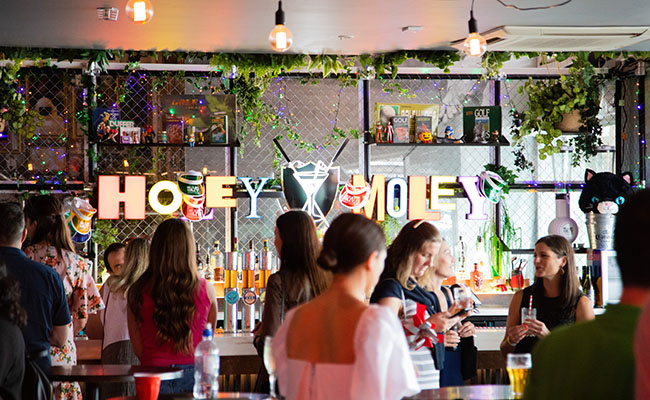 Get amongst the fun and festivities at indoor mini golf and cocktail bar, Holey Moley. Groove to the lively music while you celebrate your hole in one.
A fresh Vietnamese dinner at Cafe Hanoi followed by gelato from Miann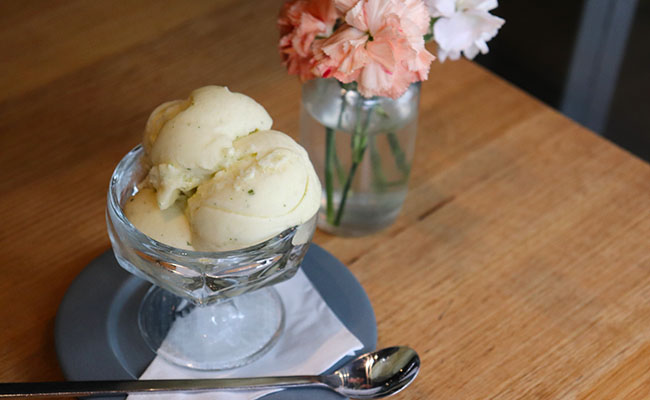 Treat your tastebuds to the invigorating and fresh favours of Cafe Hanoi, followed by the creamy textures of Miann.
Drinks in the sun at Tom Tom Bar & Eatery's rooftop oasis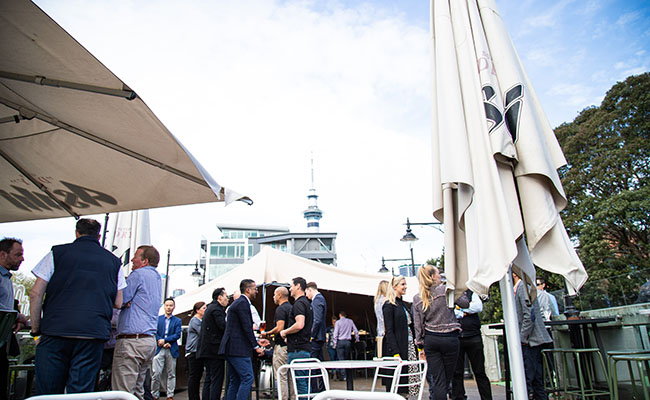 Soak up the sun on the rooftop bar and enjoy a cold signature drink. Sit back, relax and take in the upbeat atmosphere.
Wines at The Conservatory then a cooking class at the Seafood School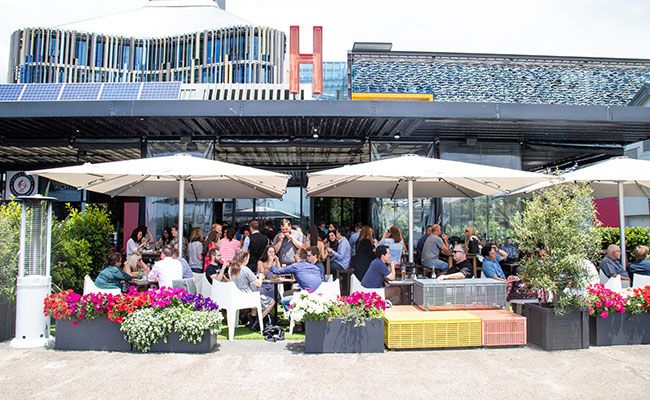 Pamper yourself by the sea or by the fireplace at The Conservatory. Head down to the Seafood School for a memorable cooking class of your choice.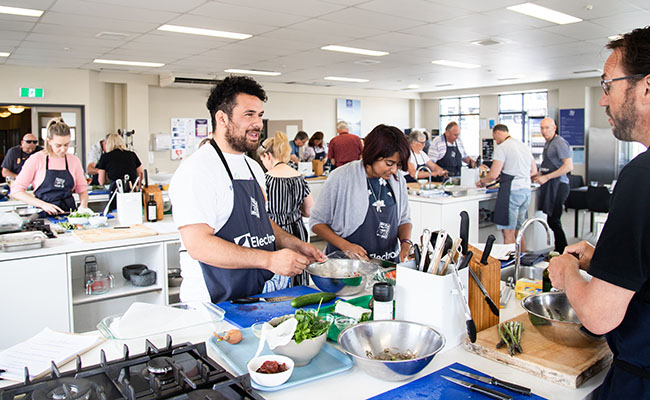 Taste the fresh pastries from Britomart's La Cigale Market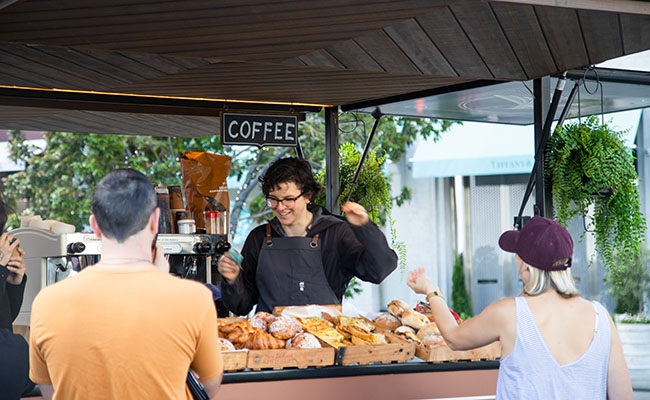 Bask in the sweet and delicious aroma of freshly prepared pastries. Decide on your next treat as you enjoy the one in your hand.
Last updated:
24 June 2019