Our central city is going through some significant changes and it is exciting to look ahead and picture how these transformations will come to life in the heart of our city.
The City Rail Link is at the centre of these developments and while completion on these works is still a number of years away, recent designs and concepts released of the Aotea Station and new Lower Queen Street Public Square can help us visualise what is to come.  
The New Aotea Station Designs: 
The design for Aotea station has been developed by CRL and Mana Whenua and references cultural concepts including the Māori creation story and Te Whaia (the light).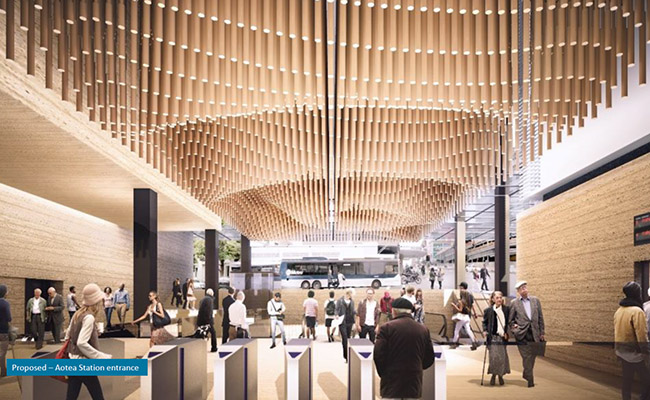 At the station's Wellesley Street entrance, hundreds of rods suspended from the ceiling will create a lighting effect that mimics water and creates a ripple effect as people pass underneath.​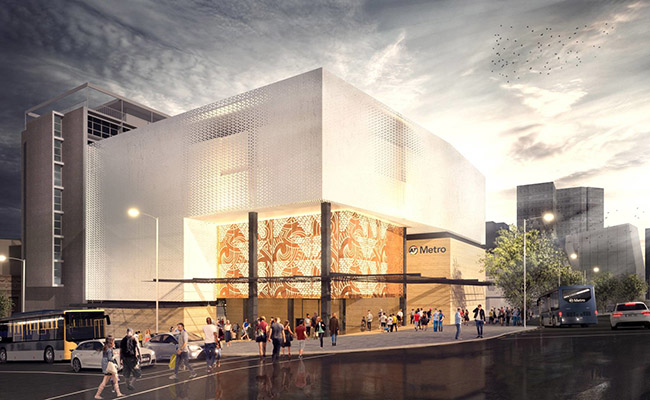 Within the station, seven skylights will represent the seven stars of the Matariki constellation, bringing light from above into the underground concourse and platform areas. The internal station walls and acoustic panels reference Maori woven patterns.​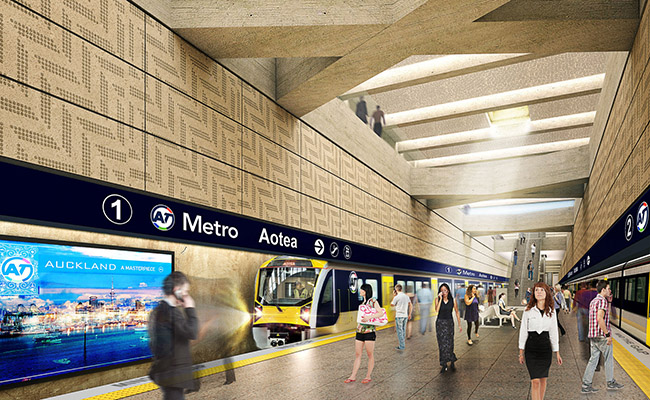 Lower Queen Street Square Designs:
The lower Queen Street square will be adjacent to the new Commercial Bay precinct and it will be at the heart of a number of public spaces within just a few blocks in the downtown area. People will have their choice of open spaces to spend time in, including Quay Street, the Ferry Basin, Takutai Square and Queens Wharf.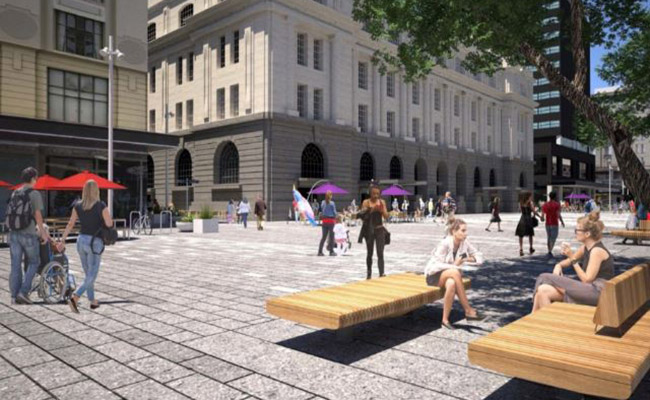 The square will wear a number of hats – it will be a place for people to spend time and meet for celebrations, ceremonies and demonstrations, hosting events - like a marathon finish line or pōwhiri, and tens of thousands of people will walk through it every day.​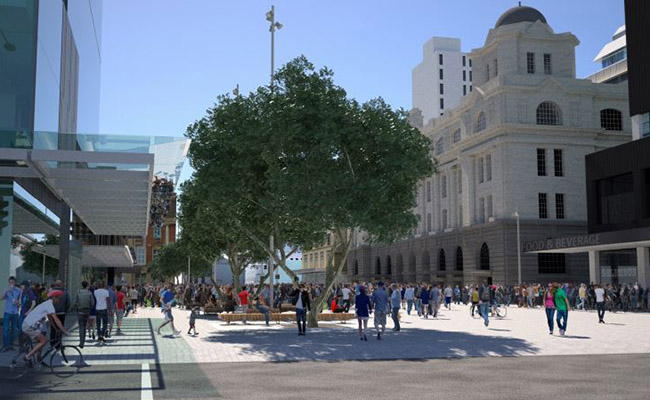 The square is scheduled to open in 2020, with the main entrance to Britomart Train Station from Queen Street reopening at the same time.​
Eastern Viaduct Developments:
A new piece of public space that has already opened up along the city's waterfront with the removal of public car parking, is the Eastern Viaduct. With the addition of a 35 metre long bright blue table (that's twice the length of a cricket pitch!), the vision for this space is to get people sharing food and ideas about the future of Auckland.
So if you're looking for a spot to eat your lunch or a break from the office, we recommend heading down here and enjoying this piece of the waterfront.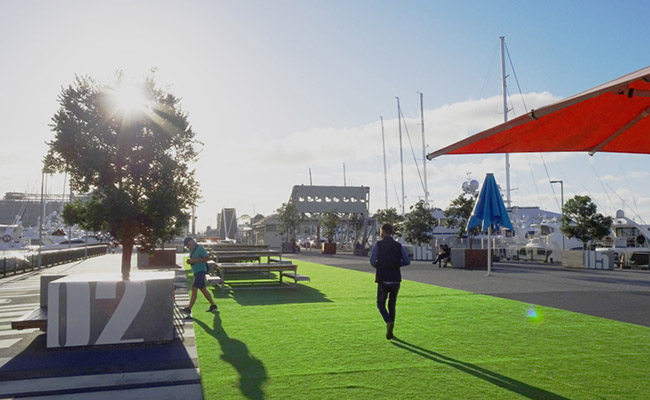 For more news and insights about business, transformation and community topics important to the city centre sign up here to our hotcity.co.nz mailing list.
Last updated:
01 June 2019