Sun seekers rejoice! You can once again head outdoors to eat your lunch, so we have compiled a list of some of the best places to bask in the sun, smoothie sip and get a break from the library or your desk.
At lunchtimes we love heading to the steps of Freyberg Place. If you're lucky, you'll catch a busker down there for some live lunchtime entertainment. If not, the people watching might satisfy those cravings just as well.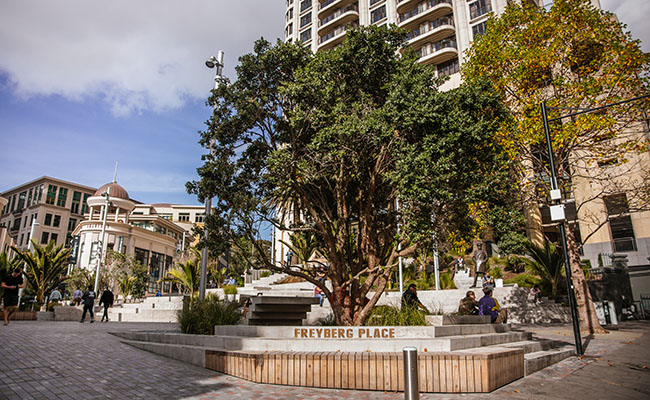 For a breath of fresh air, clamber up the gantry at Silo Park to catch some rays, and views across to Westhaven Marina and the Auckland Harbour Bridge. Make sure to marvel at the superyachts and the wooden classics berthed alongside each other in the marina. Settle down at the park below for a spot of lunch and people watching.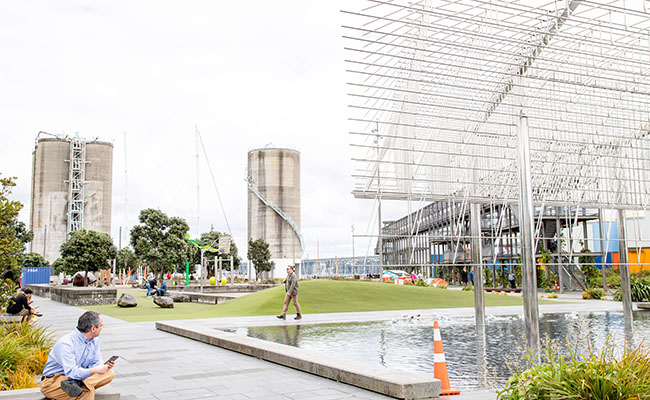 If you're after more of a break from the concrete jungle, get out into nature and into Albert Park. Admire the trees and gardens while settling in to grab a bite. You won't have to look far to find a good looking patch of grass or a bench. Check out Albert Park Café or Scarecrow if you need to get some food on the way.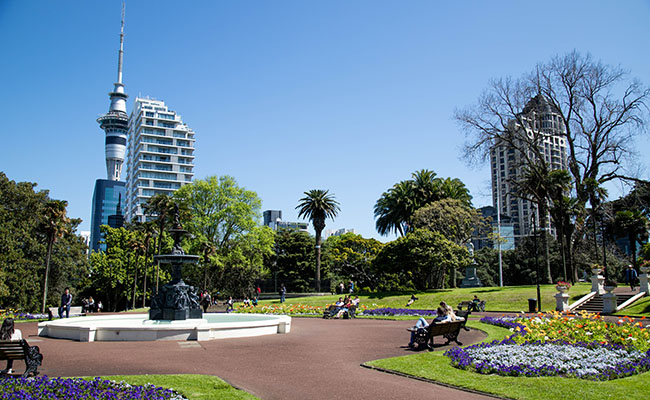 The Britomart bean bags in Takutai Square is the perfect spot for sun lounging and lunch munching. They say the early bird catches the worm, and it certainly does fill up fast. The eateries of Britomart are close by, so there's a multitude of options to please all of your lunch buddies.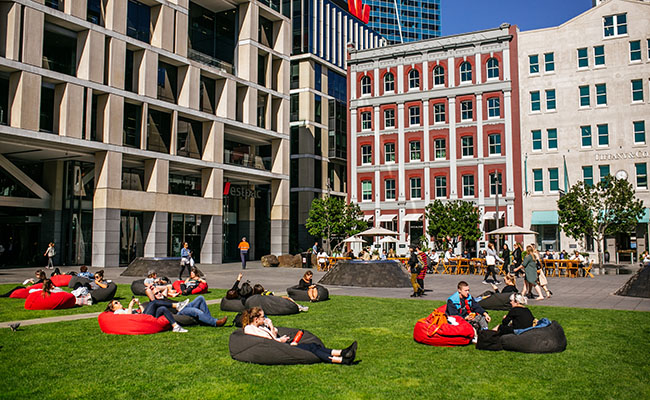 St Patrick's Square is an urban oasis tucked away from the bustling streets of the city centre. Grab a heavenly pie from Heaven Scent Food Co. before finding a spot either in the sun or shade. After half an hour here you will be rested and reset for the afternoon ahead.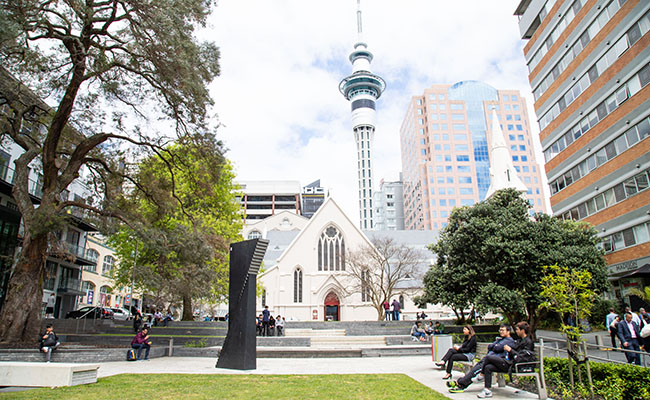 The tried and true Victoria Park is a classic place to perch on your lunch break. A vibrant hub, there's always plenty of action to watch, from skateboarding through to social football. Alternatively you could hunker down on a bench and read a book. Get your dose of greenery and take a lap around the path to get some exercise in too.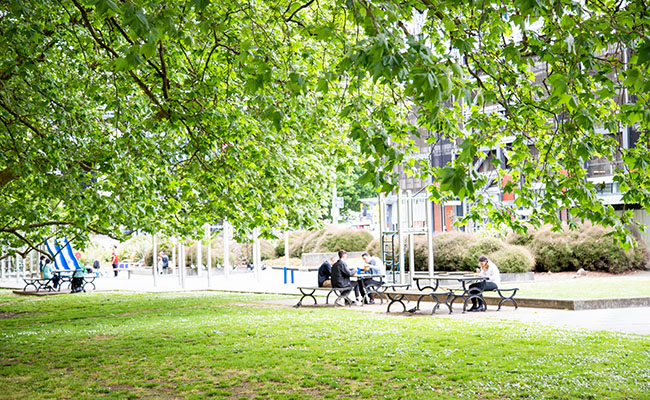 For a midday pick-me-up, wander down to Queens Wharf for stunning views of the Waitemata Harbour, Hauraki Gulf and beyond. The Queens Wharf Village is now open with some delicious food outlets. Our top pick is The White Lady for some classic kiwi fare. Feel the sea breeze and watch the comings and goings of the busy port, while lounging under the sun umbrellas. Make sure to try out the Queens Wharf wave seats; designed by Architectus to represent the wave formations of the Waitematā Harbour.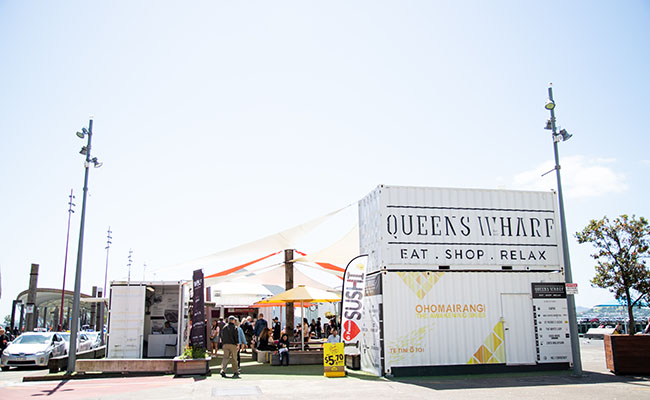 Last updated:
24 June 2019