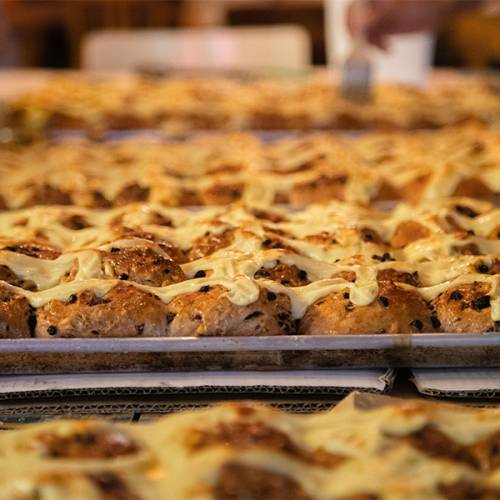 Easter is one of the best times of the year. Not only do we get a break over the long weekend, but all the best eartery's in the city bring out their marvellous Easter treats. Here are some of our favourites. 
Hot Cross Buns | Ima Cuisine, 53 Fort St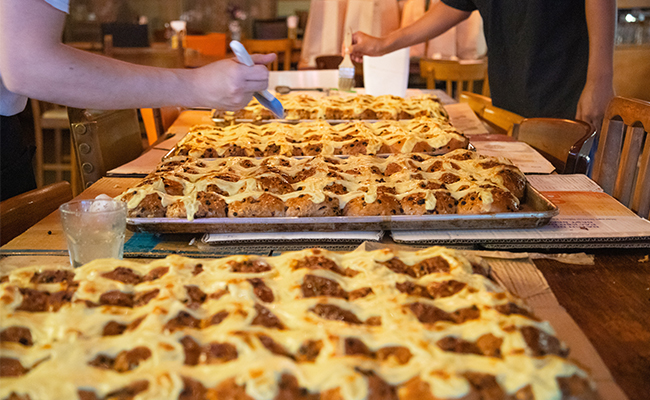 Ima's famous and extremely popular hot cross buns are back. Considered amongst the best in Auckland, these hot cross buns are handmade with freshly ground spices, sweetened with honey and topped with delicious custard. Pop in store or order online to get your hands on one of Ima's Hot Cross Buns.
Bohemein Fresh Chocolate, 12 O'Connell St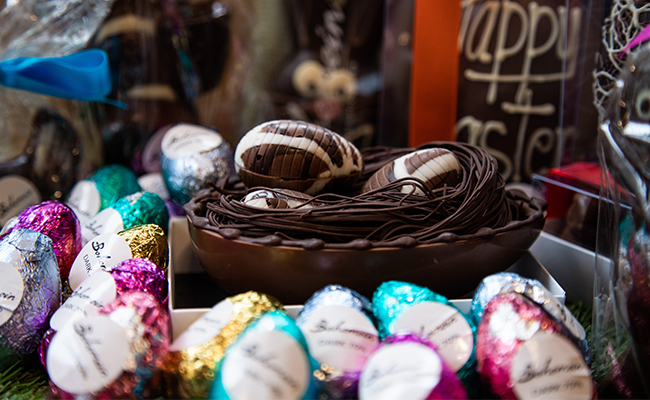 If you're looking for a chocolatey treat for someone special, check out Bohemein Fresh Chocolate on O'Connell St. They have a range of delightful and beautifully designed eggs made specially for Easter. Visit during the Easter week to get a personalised egg from one of their chocolatiers or fill a hollow egg with some of their fine chocolates.
Hot Cross Buns | Scratch Bakers, 5 Graham Street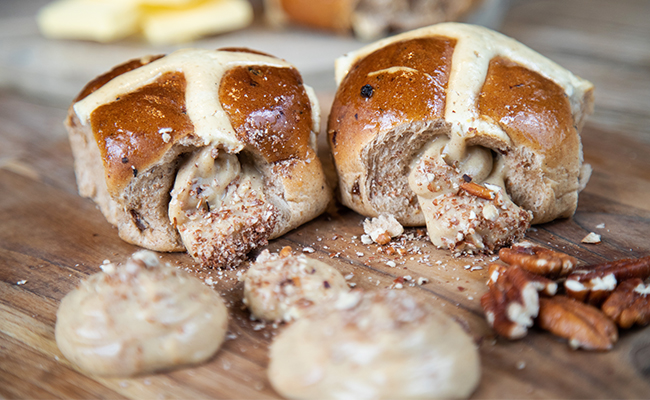 Scratch Bakers is another Auckland central spot offering some warm and tasty hot cross bun this Easter. Stop by their HQ on Graham Street for one of their delicious, fruity buns filled with spiced pecan custard, perfect for an afternoon pick-me-up. 
Milse, 31 Tyler St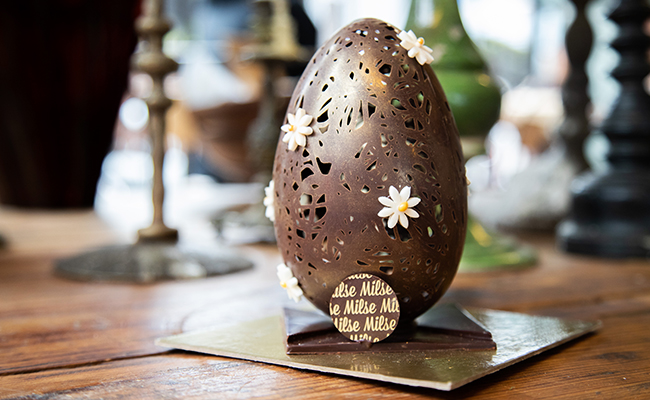 This Easter the contemporary dessert bar Milse have a selection of delicious chocolate eggs on offer. Made with 62% Satilia chocolate from Valrhona and carefully crafted with incredible detail, there is no doubt these Easter treats are spectacular and definitely a must try.
Hot Cross Bun | Amano, 66-68 Tyler St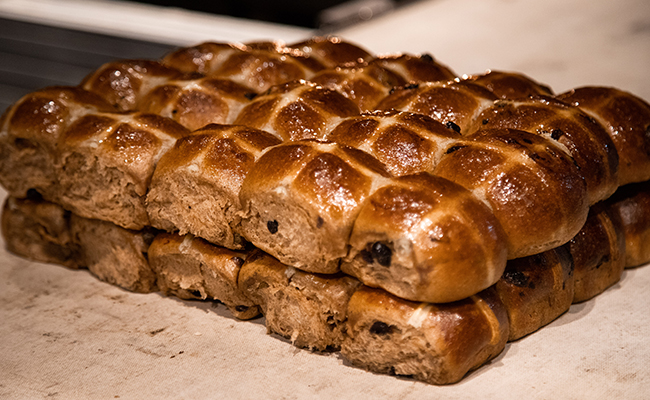 Not only does Amano have incredible Italian inspired food and interiors, they also have a bakery serving golden hot cross buns for Easter. These fruity fluffy buns are extremely tasty and are guaranteed to have you coming back for more.
OKO Dessert | Aotea Sq, 291-297 Queen St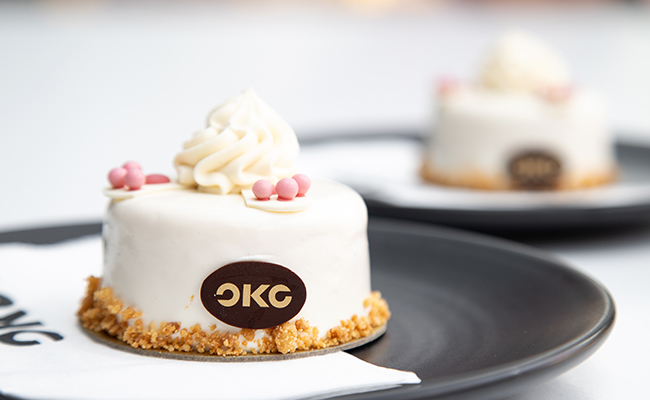 Visit OKO Desserts between the 5th-22nd of April to try their magnificent Easter specials. The Easter bunny cake is unmissable, made with smooth cheesecake mousse, strawberry cream, jelly and a Graham biscuit base. Or if ice cream is your dessert go-to try the Easter Egg sundae, with swiss chocolate and vanilla Ice cream topped with peanut butter cookie dough, Easter eggs and drizzled with Belgian chocolate. These mouth-watering desserts are guaranteed to leave you feeling satisfied this Easter.
Miann, 36-38 Galway St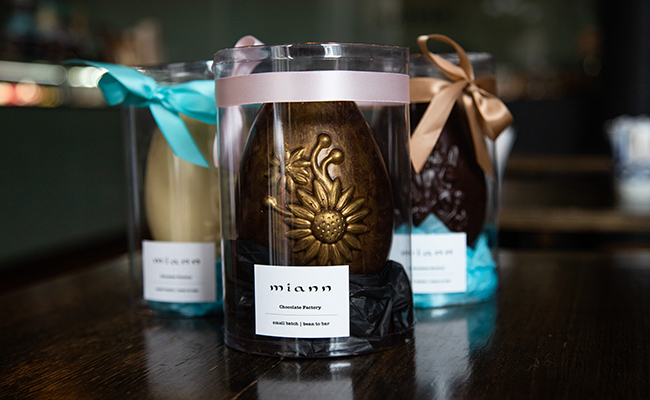 Pop in to Miann and try one of their decadent chocolate eggs or buy one as a gift for someone else. These luxury Easter eggs are made from scratch in Miann's Morningside chocolate factory, using carefully sourced and imported cacao beans to insure the highest quality chocolate. No doubt their bunny shaped petit gateaux or Easter themed macarons will make your holiday feel extra special (and tasty!) 
Hot Cross Buns | La Petite Fourchette, 85 Daldy St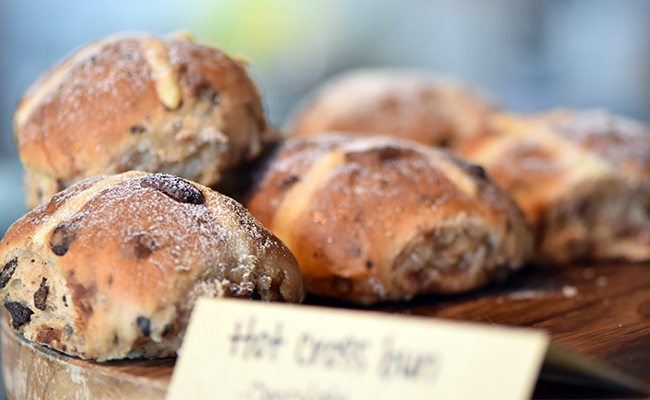 La Petite Fourchette is an authentic Parisian patisserie serving up two different flavours of Hot Cross buns this Easter. Depending on your taste buds, opt for a fruity raisin and apricot Bun or a Hot Cross Bun filled with decadent chocolate chunks. Both options will leave you feeling very satisfied.
Last updated:
23 May 2019