Pā Rongorongo Citizens' Information Hub is a new and exciting addition to the inner city's Griffiths Gardens that must be added to your list of things to do.
It is an inclusive space helping to educate people about the city centre and its transformation. Plus it is a place to showcase resident artwork and provide a platform for people to tell city centre stories.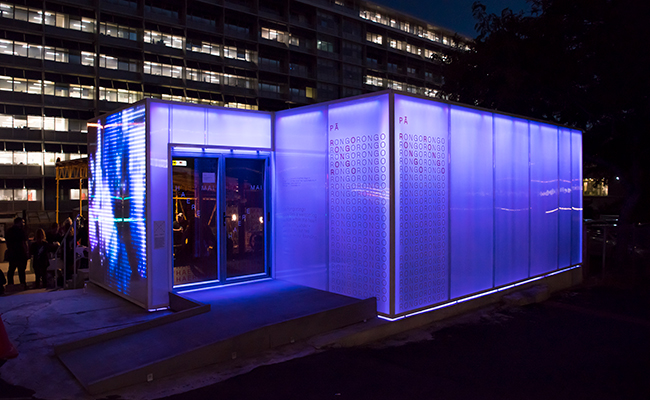 Photo credit: Kate Micaela
There is always a friendly host to greet you upon entering, in either Te Reo or English. They are there to answer any of your questions and inform you about exciting and interesting sights to see around the city.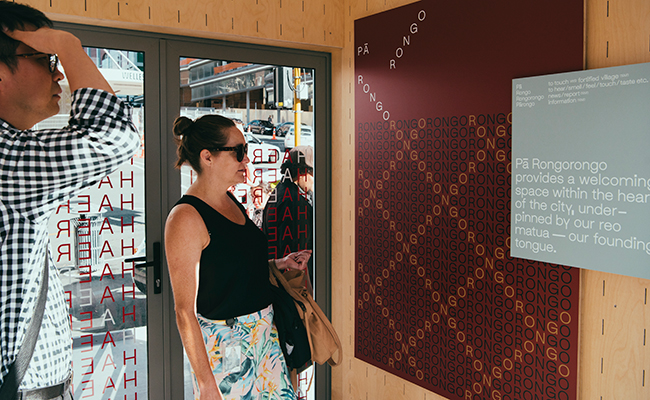 Photo credit: Kate Micaela
One of the highlights within this hub is the Emerging Auckland Mapping Portal, which you can explore on the Interactive Digital wall, or on an iPad. This digital portal displays a range of mapped information on Auckland's city centre. This includes sections on; Arts and Culture, Events, Transport, Development sites (current and proposed), City Rail Link, Cycleways, Walking Routes, Public Facilities, Community spaces, sports and recreation, Public art, Heritage Places, Urban forests, and Maori sites of significance.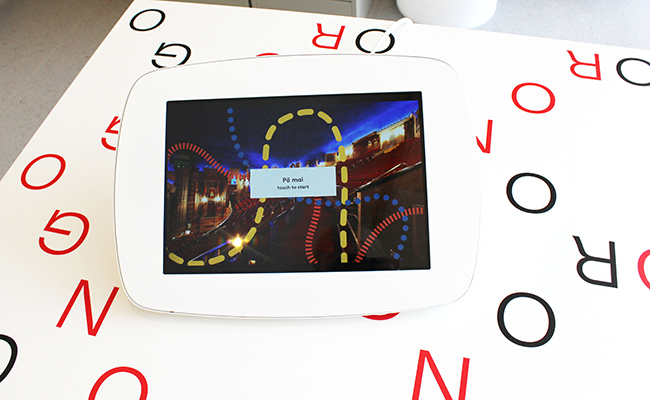 Using the portal, you will be able to map your own routes, relevant to your interests or if you are wondering what's the latest information on the construction works in the city, the 'Development sites' section is a great resource to explore. Whatever your interests and however you curate your route around the city, your own personal map can be printed out at the hub for you or sent to your phone, so you're ready to start your walking tour of the city centre.
Alongside the Mapping Portal, there are many other exciting things to look at within Pā Rongorongo. Inside the hub, you will see 3D printed sections of the city centre that shows where the future underground train will run though. There is also information on the fantastic 'For the Love of Bees' initiative happening in the city, plus the hub can be booked by community groups to run events in.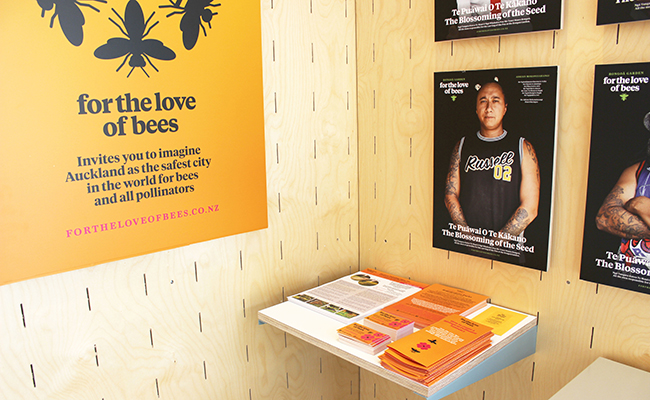 This new asset to the city is a must visit. So make sure to bring your friends or family along to Pā Rongorongo Citizens' Information Hub and you may just find a hidden gem within the city that you never would have found before. 
Last updated:
25 June 2019